Taika Waititi In Talks To Direct 'Thor: Ragnarok'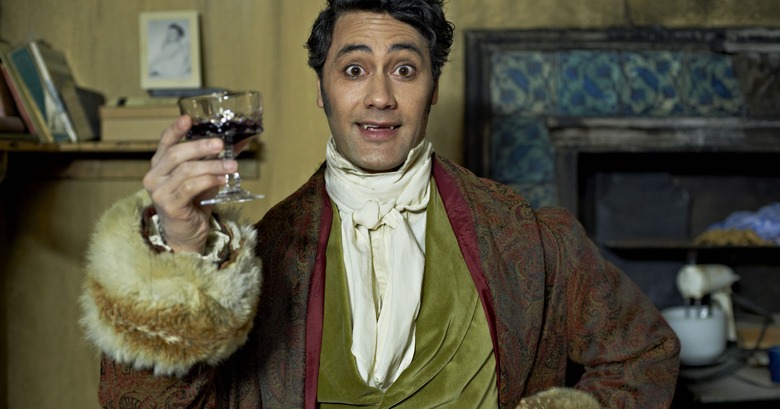 Thor: Ragnarok has finally found a director to bring about the end of days. Taika Waititi, who last helmed the vampire mockumentary What We Do in the Shadows, is reportedly in talks to direct the Marvel sequel. Learn more about the new Thor Ragnarok director after the jump. TheWrap got the scoop on the new Thor Ragnarok director. Waititi reacted to the story on Twitter.
According to their sources, Waititi beat out Zombieland helmer Ruben Fleischer for the gig. Waititi follows Thor director Kenneth Branagh and Thor: The Dark World director Alan Taylor. As of now, the half-Maori Waititi is the Marvel Cinematic Universe franchise's first feature director of color.
Thor: Ragnarok brings back Chris Hemsworth as the hammer-wielding superhero, along with Tom Hiddleston as mischievous villain Loki and Jaimie Alexander as fellow Asgardian Lady Sif.
Waititi is not an obvious choice for Thor: Ragnarok, as he's mostly known for indie comedies like Eagle vs Shark, Boy, and the aforementioned What We Do in the Shadows. Then again, we've seen a lot of up-and-coming filmmakers take the leap to blockbusters lately, from Colin Trevorrow (Jurassic World) to Josh Trank (Fantastic Four) to Jon Watts (of Marvel and Sony's upcoming Spider-Man).
The New Zealand filmmaker worked with Disney on the script for the animated feature Moana, due in theaters next fall. In the U.S., he's also known for directing several episodes of HBO's Flight of the Conchords. In 2005, he received an Oscar nomination for his short film Two Cars, One Night. Currently, Waititi is working on his new movie Hunt for the Wilderpeople.
Waititi's What We Do in the Shadows opened earlier this year to widespread praise, including from us, and strong (well, for a tiny indie) box office. It's worth watching if you're curious about the future of the Thor franchise, but also if you're not — it's just really, really funny.
Thor: Ragnarok opens July 28, 2017.