'John Wick 2' Co-Director David Leitch Leaves For 'The Coldest City'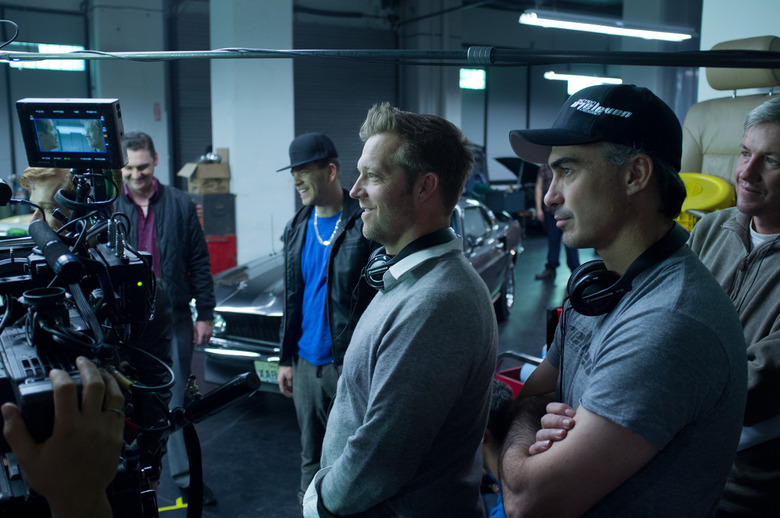 Last week we learned John Wick 2 was gearing up to shoot this fall, with one big catch: Chad Stahelski would be helming the project solo, without his original John Wick co-director David Leitch. That raised the question of what, exactly, Leitch was going to be up to instead, and now we have our answer.
Leitch has been set to direct The Coldest City, a Cold War spy thriller starring Charlize Theron. The project was first announced at Cannes, but at the time the plan was for Leitch and Stahelski to make The Coldest City together. Read all about the David Leitch Coldest City news after the jump.
TheWrap reported the David Leitch Coldest City news. Following the success of John Wick, Stahelski and Leitch were eyed for a number of different projects, including Cowboy Ninja Viking, Bloodshot, and of course John Wick 2 and The Coldest City. It appeared John Wick 2 was going to be the one they tackled first.
However, when Theron found an opening in her schedule to make The Coldest City this fall — the same time John Wick 2 was slated to shoot — the pair opted to split up. Stahelski took John Wick 2, and Leitch headed over to The Coldest City. The parting is said to be amicable, and Leitch remains on board John Wick 2 as an executive producer.
Scripted by Kurt Johnstad and based on a graphic novel by Antony Johnston, The Coldest City is set shortly before the fall of the Berlin Wall. When an underground MI6 officer is killed while carrying a list of secret agents, it falls on Theron, another spy, to retrieve that information before it falls into the wrong hands.
Theron is producing The Coldest City, which has a budget of around $30 million. (John Wick was budgeted around $20 million, so it's a slight step up for Leitch.) Shooting begins next month in Budapest and then Berlin. No release date has been set, but Focus Features is planning a wide release.