'Assassin's Creed' Adds Jeremy Irons And Brendan Gleeson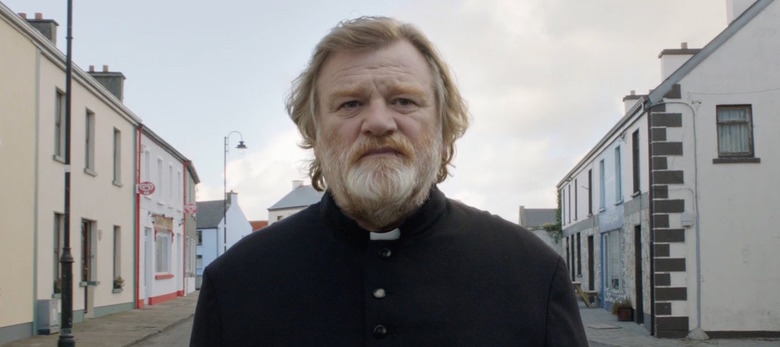 Assassin's Creed is assembling a murderer's row of big-name talents. The latest stars to board Justin Kurzel's video game adaptation are Jeremy Irons and Brendan Gleeson, joining Michael Fassbender, Marion Cotillard, Michael Kenneth Williams, and Ariane Labed. Get details on the Assassins Creed Jeremy Irons and Brendan Gleeson casting after the jump. 
Deadline broke news of the Assasins Creed Jeremy Irons and Brendan Gleeson casting. Irons will play Cotillard's father, while Gleeson will play Fassbender's. The story centers around Callum Lynch (Fassbender), a character created just for the movie. Here's a synopsis that circulated this summer:
Lynch discovers he is a descendant of the secret Assassins society through unlocked genetic memories that allow him to relive the adventures of his ancestor, Aguilar, in 15th Century Spain. After gaining incredible knowledge and skills he's poised to take on the oppressive Knights Templar in the present day.
As we've noted many times before, video game movies get kind of a bad rap. But if any film has a shot at breaking the "curse," it might be Assassin's Creed. Between that fantastic cast and its acclaimed director, it boasts the kind of pedigreed talent you'd expect from a critically acclaimed prestige drama.
In fact, many of the people involved did come from a critically acclaimed prestige drama. Kurzel directed Fassbender and Cotillard in Macbeth, which also featured the work of Assassin's Creed screenwriter Michael Lesslie. Macbeth comes out right in the thick of prestige-pic season on December 4.
Irons is an Oscar winner whose latest film, the Ben Wheatley pic High-Rise, premiered last month in Toronto. His upcoming releases include Batman v Superman: Dawn of Justice and the Jesse Owens biopic Race. Gleeson recently wrapped Trespass Among Us with Fassbender, and will next be seen in Suffragette and In the Heart of the Sea.
Assassin's Creed opens December 21, 2016.