Star Wars Bits: More 'Force Awakens' Books, General Hux, Admiral Ackbar And More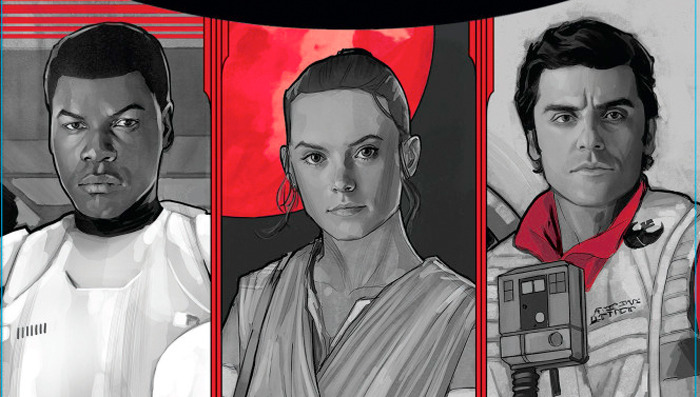 I see you have constructed a new Star Wars Bits. Your skills are complete. Indeed you are powerful as the Emperor has foreseen. This edition of news from a galaxy far, far away includes:
First look at new The Force Awakens books coming in December
Domhnall Gleeson talks a bit about his Force Awakens character General Hux
Tim Rose discusses returning as Admiral Akbar in The Force Awakens
Some new rumors surface about Rey in The Force Awakens
A new survey asks fans where The Force Awakens will rank among the saga
See a forthcoming new 6-inch Black Series figure from The Force Awakens
Check out Hot Toys' sixth scale First Order TIE Fighter Pilot
Kickstart some awesome Star Wars bluetooth speakers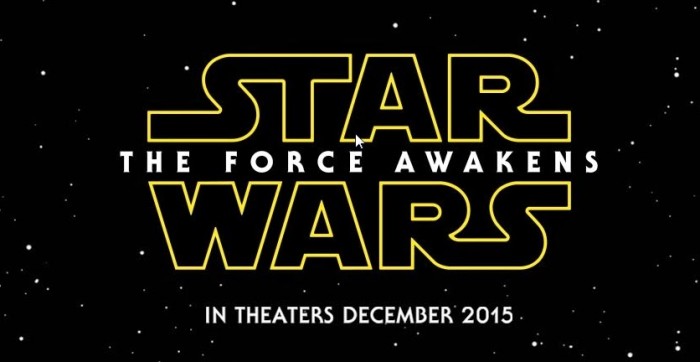 There's a whole new batch of books coming in December with ties to The Force Awakens, and StarWars.com has revealed the covers for the books which hit shelves the same day as the movie, most of which are intended for kids:
If you want to know more about each of these books, you can hit up StarWars.com for brief descriptions. Other books that are still on the way include: Star Wars: Finn and the First Order; Star Wars: Look and Find; Star Wars: The Force Awakens Incredible Cross-Sections; Star Wars: The Force Awakens New Adventures; Star Wars: The Force Awakens Adult Novelization, Star Wars: The Force Awakens Junior Novelization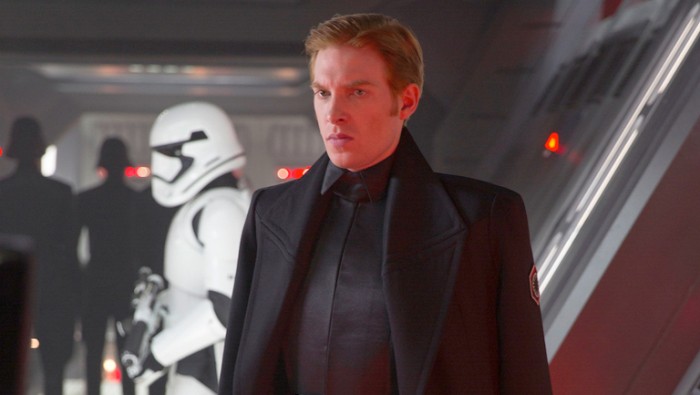 Domhnall Gleeson recently sat down with Total Film (via GamesRadar) and opened up a little bit about his role in Star Wars: The Force Awakens. Gleeson is playing General Hux, an officer of the First Order, and he says, "Yeah, I mean you look at him and you realise he's not a good guy! He's got an English accent so he can't be good." He also went on to describe the character as "merciless," unsure of whether or not J.J. Abrams had said that previously or not.
As for his experience of walking on set, Gleeson said:
"That does sort of take your breath way. That's one of those 'pinch me' moments. I experienced it in a major way on Harry Potter and it's a similar thing with Star Wars, except you look down and you're in the gear and you have stuff to say and you're like, 'Holy God.' And yes, it's very difficult to remain cool about stuff like that. There's no two ways about it, it's totally brilliant."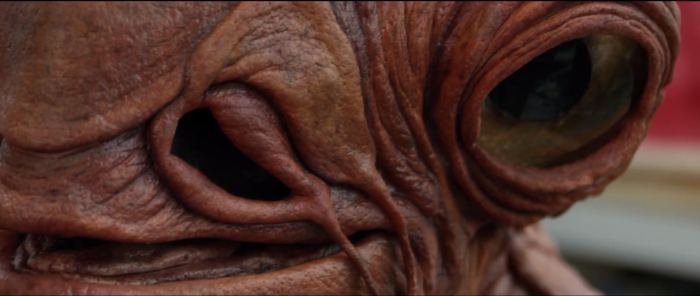 As The Force Awakens sizzle reel showed, Admiral Akbar will be back for Star Wars: The Force Awakens, and Tim Rose is reprising his role as the Mon Calamari officer. In a recent interview with The Australian (via MakingStarWars.net), Rose confirmed further his involvement in the movie by talking about how hard it is to work on a movie being kept under tight wraps:
"Out of the need to be secret, we're not actually able to get everything we need to do our jobs as well as we could," he said."And as someone who has been doing it for 35 years, I find it very frustrating."
He also added this little tease:
"What I can say about the new movie is that if you were a fan of the original three, you're going to absolutely love this one to bits. You can expect a smorgasbord of people you love."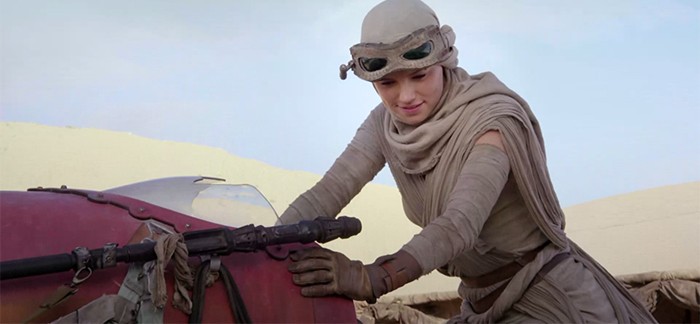 We still don't know much about our new heroes in Star Wars: The Force Awakens, but a few minor details have just surfaced about Rey (Daisy Ridley). We won't post them here just in case you don't want to spoil anything for yourself, but if you want to find out some potential details about Rey's background, head over to StarWarsUnderworld.com right here.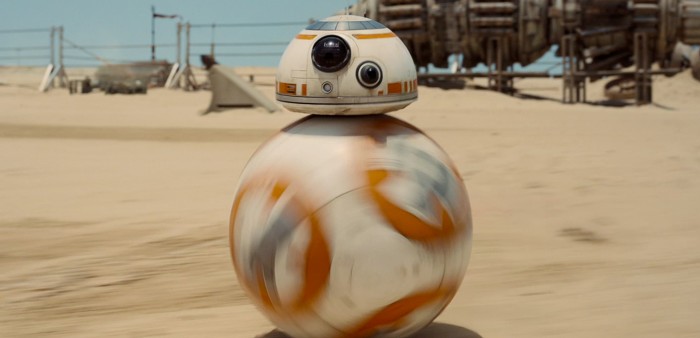 Variety points to a strange survey with Star Wars fans, asking if they thought Star Wars: The Force Awakens would be the best film in the saga. But surprisingly, 63% of those surveyed said they expect it to be the best movie in the franchise to date. That's a lot of hype for a franchise that has disappointed fans a few times before
But the survey gets even stranger when fans were asked about merchandise where 19% of those survey said they would lie to other customers in order to get a coveted item they wanted, and 12% would cut in line. In addition, 7% of those surveyed said they would trip an elderly person and 5% said they would fake a panic attack. What the hell is wrong with some of these fans?
For the survey, Harris Interactive polled 2,031 U.S. adults ages 18 and older, and 801 of them said they were Star Wars fans, so this might not be the best representation of the overall fan population.
A new 6-inch Black Series figure from The Force Awakens toy line has been revealed. It's Ello Asty, a Resistance pilot who we've previously seen in the smaller 3 3/4-inch action figure variety. Asty is described as a skilled if occasionally reckless X-wing starfighter pilot for the Resistance. There's no indication as to when this particular figure will hit shelves, but at least we know it's on the way. [Jedi Insider]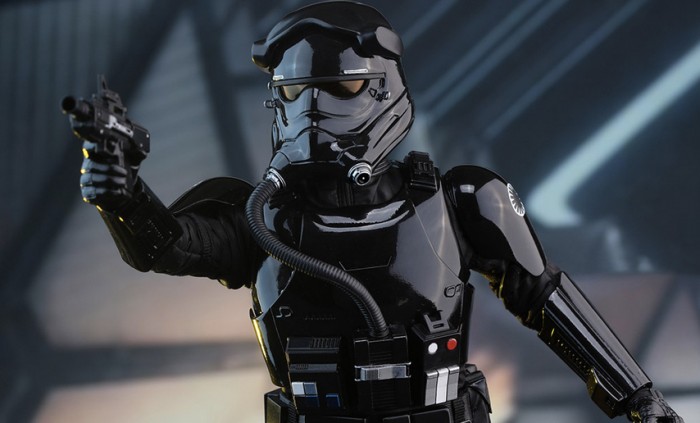 Hot Toys has unveiled another sixth scale figure from The Force Awakens, the First Order TIE Fighter Pilot. It's a very shiny, sleek figure, and since this is a Hot Toys item, it'll cost you $200 if you want to add it to your collection. See more photos of this new figure over at the Sideshow Collectibles website.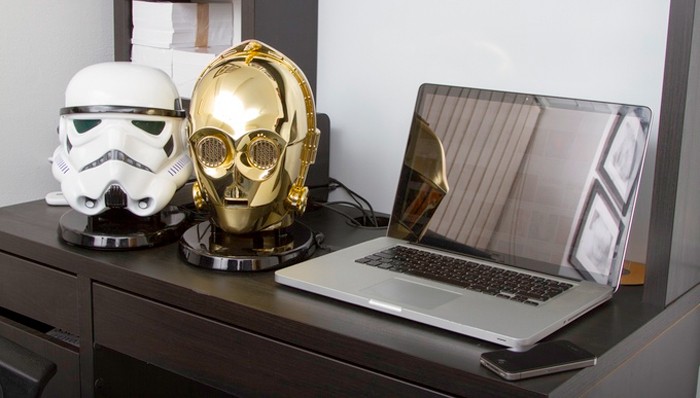 If you want to listen to your favorite music, but you want to make sure other people know you're a Star Wars fan, then these new Bluetooth speakers are for you. AC Worldwide has created two different Bluetooth speakers in the shape of the heads of C-3PO and the classic Stormtrooper. They'll be officially licensed by Disney and Lucasfilm, and they're designed pretty meticulously. Find out more at the Kickstarter page right here.
That's all for this edition of Star Wars Bits. Stay tuned for more soon.