See Footage Of An Unreleased 'South Park' Video Game From The Early 2000s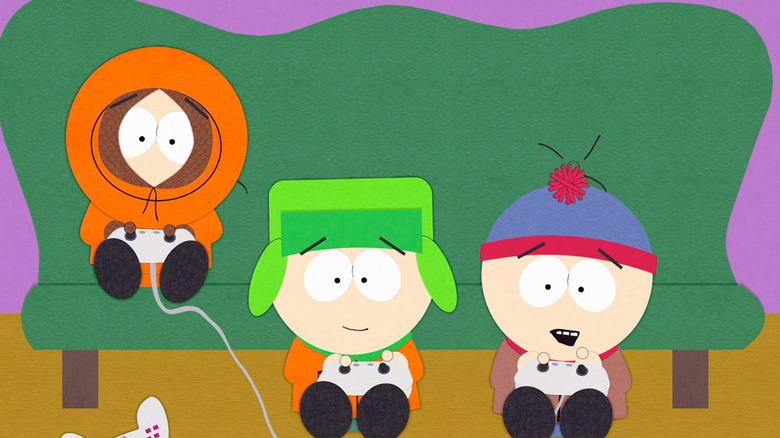 There has been a handful of video games based on the foul-mouthed animated series South Park from Comedy Central, and most of them are pretty terrible. There was a first-person shooter for the Nintendo 64 at the height of the show's early controversial popularity, a racing game called South Park Rally and some mess of a game called South Park: Chef's Luv Shack.
Thankfully, they've gotten better with the most recent release of South Park: The Stick of Truth; maybe that run will continue with the forthcoming sequel called South Park: The Fractured But Whole. (Get it?) But did you know there was another game in the works in the early 2000s that never saw the light of day? See footage from this unreleased South Park video game below!
Here's the video game footage from HappyConsoleGamer (via Engadget):
Somehow the folks at HappyConsoleGamer got hold of an original Xbox at the Portland Retro Gaming Expo that had an alpha version of this unreleased South Park video game on it, which they describe as a clone of The Simpsons: Hit & Run from Buzz Monkey Software. Apparently this is the only playable copy that's in circulation, and this is the first time gameplay of it has actually been available for mass consumption.
(The console showed in the video looks like a debug unit which would have been used both to develop and test games, and to review pre-release code. In this case, it's probably a debug Xbox that came from the game's original developer.)
All things considered, for a game that was in development in the early 2000s, this doesn't look half-bad, and the Grand Theft Auto-style gameplay in the world of South Park would have been fun as hell. However, I've always been annoyed by the 3D renderings that video games gave to the 2D characters of South Park, and I'm glad the more recent video games have strayed away from that choice.
It's kind of a bummer this game never got release, because it looks like it could have been a lot of fun. But 15 years or so later, it would probably just be sitting in a resale shop somewhere waiting to be played with again.