Genndy Tartakovsky Won't Direct 'Hotel Transylvania 3,' Still Wants A 'Samurai Jack' Movie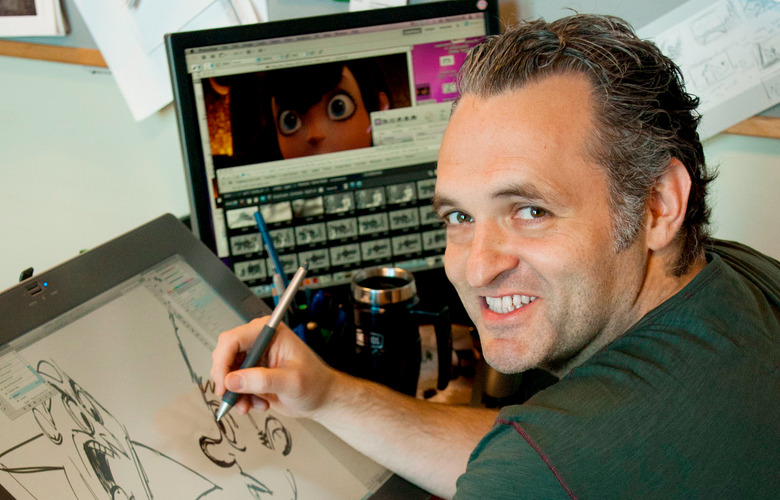 Last weekend, the animated sequel Hotel Transylvania 2 topped the box office, and it actually broke the record for biggest September opening. That basically makes Hotel Transylvania 3 inevitable, but it will be missing one key element from the first two movies.
Director Genndy Tartakovsky, the animation mastermind behind Dexter's Laboratory and Samurai Jack, has confirmed that he won't return for Hotel Transylvania 3. However, he's still very much interested in getting a Samurai Jack movie off the ground.
Speaking with The Wrap about the future of the Hotel Transylvania film series after a record-setting weekend at the box office, here's what Tartakovsky had to say about not returning for another round:
"Hotel Transylvania 3' is going to happen without me. Two is enough. I have a lot of other ideas, and I kind of have to express them and have them come out."
It seems like a strange move for a director to walk away from such a lucrative film franchise, but if it means we get more of the stellar, original animated work that Tartakovsky has done in the past, then that sounds like a smart move. Plus, it sounds like Tartakovsky may have had some creative issues behind the scenes of Hotel Transylvania 2 with writers Adam Sandler and Robert Smigel that might have influenced his decision as well:
"Making a sequel is always difficult. Right away, you have something that was successful and now you have to make sure you aren't going to ruin it. Collaboration is great, but sometimes collaboration is hard. You see it one way, but Adam and Rob see it another way. You have a lot of people with a lot of say and power and sometimes that makes it more difficult. We also re-did the story a bunch of times to get it right. In the first script, we had the main villain as a real estate agent. I'm an animation snob and it was hard to imagine that, in this great world of monsters, our main character was a real estate agent. We went through and put up the whole story with him, and it was obvious it wasn't working."
So with Hotel Transylvania 3 off the table, and Tartakovsky no longer involved in Sony's new take on Popeye, what will the director do next? Well, it's not a likely prospect, but Tartakovsky is still hoping to get a Samurai Jack movie off the ground. Speaking with ComicBook.com, he said:
"I think through the years, after we finished Jack, almost every year it seems like Samurai Jack has gotten more and more popular and more and more people have seen it. I feel like it's culminating to a fever pitch almost. I feel like it's time to maybe finish the story. We've been trying to get the feature off the ground but maybe that's just fate's way of saying this is a television thing and maybe it should be a mini-series or something like that."
It would be great to see Cartoon Network get some kind of TV movie or miniseries event off the ground for Samurai Jack. Surely it has a big enough fanbase to make it worth the network's time and money. Or with all the nostalgia going around, maybe a revival of Dexter's Laboratory could do some good as well.
Anyway, fans have said endlessly that they can see how awesome a Samurai Jack movie could be, and Tartakovsky agrees while lamenting, "Yeah, I could too – just nobody else in Hollywood can." We'll just have to keep our fingers crossed. Stay tuned to see what Tartakovsky does next.