'Avengers: Age Of Ultron' Honest Trailer: The Movie Equivalent Of Emptying Out Your Entire Toybox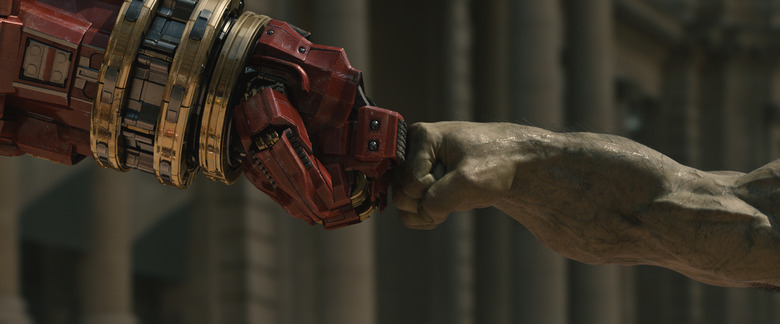 You didn't think a blockbuster as big and buzzy as Avengers: Age of Ultron would escape the Honest Trailers treatment, did you? In the latest installment of their ongoing series, the Screen Junkies team give the Marvel blockbuster the skewering it deserves, calling it "the movie equivalent of emptying out your entire toy box and smashing all your action figures into each other." Yeah, that sounds about right.
Watch the Avengers Age of Ultron Honest Trailer after the jump. 
Avengers Age of Ultron Honest Trailer
Screen Junkies posted the Avengers Age of Ultron Honest Trailer on YouTube.
You can argue with some of the specifics here (I don't mind the quippy dialogue, personally) but overall they're right on the money — both about the film's problems and about the "unrealistic nerd expectations" that "broke Joss Whedon." Trying to make "a standalone sequel as good as Empire Strikes Back or Godfather II, that also sets up Civil War, and sets up Infinity War, and sets up Thor: Ragnarok, and sets up Black Panther, and fits in Disney corporate cross-promotions" truly is an impossible task for any director.