Which 'The Simpsons' Character Is Coming Out As Gay This Season?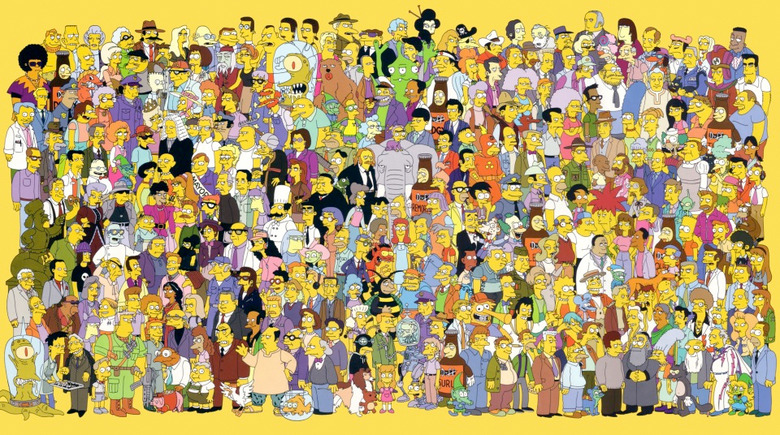 The Simpsons just began its 27th season lat night, and thankfully, after some rough negotiations over the summer, Harry Shearer was back with the rest of the veteran voice cast, reprising a few of his many voice roles on the show.
We already know a couple of fun storylines for episodes coming in this new season of the long-running animated comedy, and now one more has just been revealed by showrunner Al Jean (who we just interviewed recently as well). It turns out one of the characters on The Simpsons will be coming out as gay.
This season, The Simpsons gay character will be... (spoiler after the jump, you have been warned).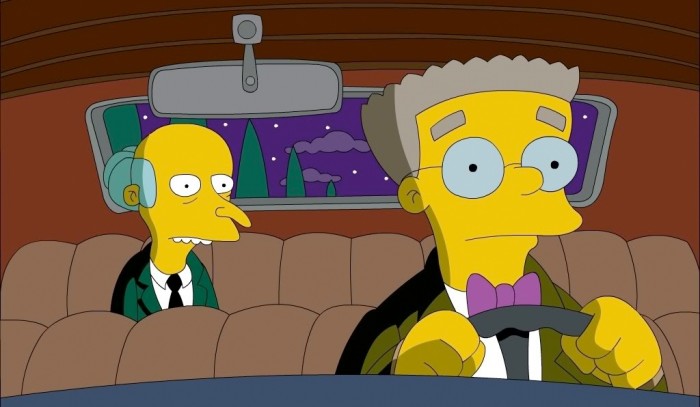 That's right, Waylon Smithers will be coming out on The Simpsons, according to an interview with Jean at TV Line. While this may not be a surprise for fans who have followed The Simpsons for all these years, this will be more of a revelation to one particular character on the show, and it's bound to make some waves. Here's what Al Jean had to say about Smithers coming out this season:
"In Springfield now, most people know he's gay, but obviously Burns doesn't. We deal with that in two episodes. He gets fed up with Burns not appreciating him and considers his options."
So this will be quite the surprise to the oblivious Mr. Burns, and it sounds like it will create some kind of rift between the billionaire and his assistant. Will this be something that severs their working relationship for good, or will Burns come to accept Smithers for who he is and realize how integral he is in his life?
It's just one of the big storylines coming to The Simpsons this season. As we previously learned, Homer and Marge will be getting separated at some point, which should really shake things up. And then one of the signature Treehouse of Horror episodes will let Sideshow Bob finally kill Bart Simpson.
And fans of the show may want to really enjoy these new episodes of The Simpsons while they can, because Al Jean thinks that the show may finally end its record-setting run with the 30th season, or possibly even a bit sooner. It's not official or anything like that, but Jean says:
"I wouldn't be stunned if we stopped at 28 but my bet is on at least 30."
The Simpsons is already renewed through the 28th season, but considering the trouble that came about with Harry Shearer's contract for this new two-season order, will they want to do it all over again for a 29th and 30th season? Thankfully we've got a couple years before we have to start worrying about that.
The 27th season of The Simpsons continues on Sundays at 8pm ET on Fox.