Sean Astin Is "100 Percent" Positive 'The Goonies 2' Will Happen, But May Not Be In It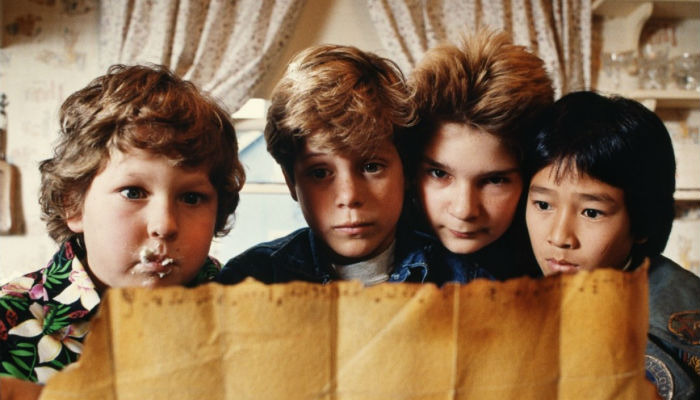 It's time for another updating on the long-gestating development of The Goonies 2 from one of the child cast members who is now all grown up, and surprisingly, they're not sick of talking about the possibility yet.
Sean Astin has been acting for decades, and while fans likely always want to ask him about Rudy and Lord of the Rings, perhaps the more persistent question is with regards to a sequel to the Steven Spielberg produced, Richard Donner directed adventure The Goonies.
To promote an upcoming appearance at a pop culture convention in October, Astin provided a Goonies 2 update, including uncertainty about whether or not the original cast will even be back for the sequel.
Astin will be appearing at the 2015 Wizard World Tulsa convention on October 24th and 25th, and to help spread the word about his attendance, he sat down for an interview with TulsaWorld.com (via MovieWeb) where conversation turned to The Goonies 2. While Astin said that he believes The Goonies 2 is a "100 percent mortal lock," he has no idea how it's going to play out:
"I have said and will always say, that it's not a question of if, but rather of when the sequel gets made. The precise makeup of it, I have no idea. Whether I will be in it, no idea. Whether they would even want the original cast in it, no idea. But it doesn't matter. It's bigger, it's actually bigger than everybody. It's bigger than even Steven (Spielberg), who created it. It's bigger than Richard Donner, who breathed such strong life into it. It's now a part of American cultural lore, and the studio has a lot to gain from promoting it, so you can take it to the bank that people will get to enjoy it more."
There have been rumors that have said The Goonies 2 would follow the offspring of the kids from the original Goonies gang, and the grown up versions of the former treasure hunters would be trailing their kids heading off on their own adventure. However, one other possibility has pegged more of a remake/reboot without any ties to the original story besides similarities in story. No matter what, it seems to be inevitable that The Goonies will be revived in some capacity at some point.
There was a time when Sean Astin and The Goonies co-star Corey Feldman had their own idea for a sequel, but the studio didn't bite. Astin says, "We had good fun working on that together and pitched it, and we were respectfully dismissed."
Astin actually tossed out an interesting alternate idea that wouldn't be out of place in the 90s, "I thought it would be a great animated series, then you could do all kinds of stuff, unencumbered from budget issues and that stuff." That's not a bad idea, but animation isn't cheap either.
Honestly, despite Astin's optimism and certainty on the matter, I just don't see The Goonies coming together anytime soon. The last update from Astin himself even confirmed that producers were having trouble making it happen.
Maybe it's just better to let Mikey, Mouth, Chunk and Data exist in the form in which we all remember them. After all, if there is a Goonies 2, actor Jeff Cohen recently said that he probably won't be back as Chunk. And what's a Goonies sequel without the Truffle Shuffle?