'Star Wars' Ultimate Edition Soundtracks To Be Released In 2016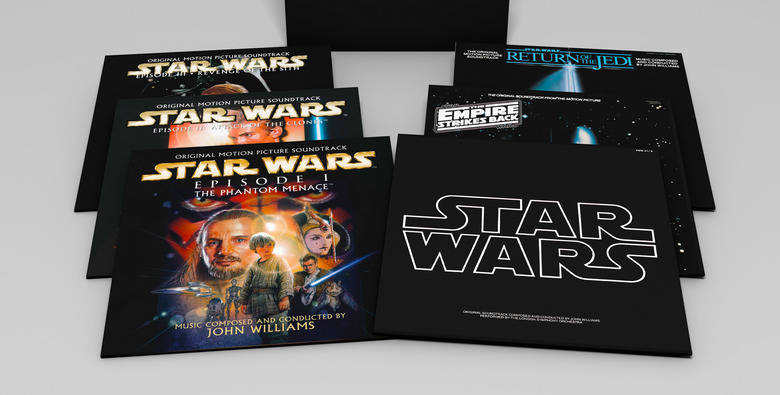 Not too long ago we learned that the soundtrack for Star Wars: The Force Awakens, featuring all new music from legendary composer John Williams, wouldn't be made available until the day the movie hits theaters. But there's even more in store for the music of Star Wars.
Sony Classical will be releasing the Star Wars soundtracks ultimate editions, in three different formats, but they won't be made available until early in 2016. Find out more about the Star Wars soundtracks reissue below!
StarWars.com made the announcement of the Star Wars soundtracks re-release, and here's the details: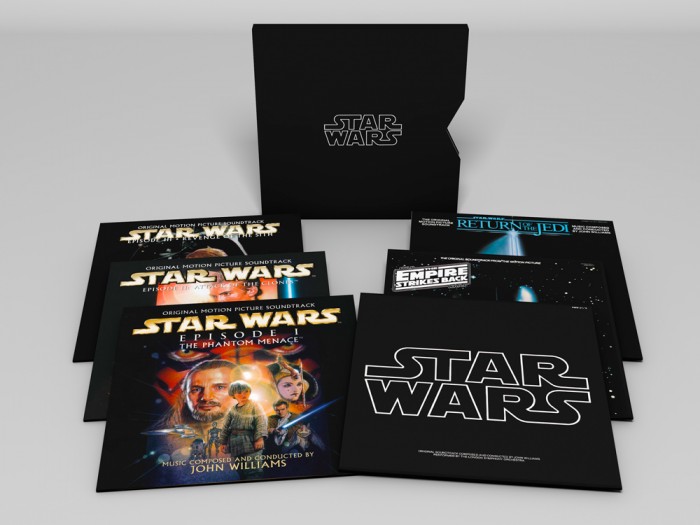 Star Wars: The Ultimate Vinyl Collection includes each of the six film soundtracks in deluxe gatefold sleeves faithfully replicating the original artwork.
Star Wars: The Ultimate Soundtrack Edition includes the original six soundtracks in mini-album jackets, plus a bonus CD featuring audio interviews with Harrison Ford and John Williams. Also included is the DVD Star Wars: A Musical Journey, a one-hour special highlighting select musical themes alongside key sequences from the films. Rounding out the set are a fold-out poster and three collectible stickers.
Star Wars: The Ultimate Digital Collection features a bundle of the six original soundtracks available for the first time as high-definition downloads.
It doesn't sound like these will be much different from the previously released versions of the soundtracks, with the exception of the bonus CD and DVD that come with the physical copy of the soundtracks on CD. In fact, there's probably even less music on these releases than the Special Edition soundtracks, which included previously unreleased music.
For me the best news here is the reissuing of the original trilogy on vinyl, as well as widely released versions of the prequel soundtracks (easily the best part of the newer trilogy). I've had the original trilogy soundtracks on vinyl for awhile (thanks to comic book and record stores), but it'll be nice to have a fresh new pressing with vintage, mint cover gatefold sleeves.
Previously, the Star Wars: The Phantom Menace soundtrack was released on a limited edition vinyl, but the rest of the prequels didn't follow. Therefore it'll be nice to have vinyl editions of Attack of the Clones and Revenge of the Sith, if only just to complete the collection of John Williams' music for the iconic sci-fi saga. Stay tuned for any updates of alternate versions of the soundtracks that might be on the way as well.