Amazon Grabs Exclusive Streaming Rights To 'Mr. Robot'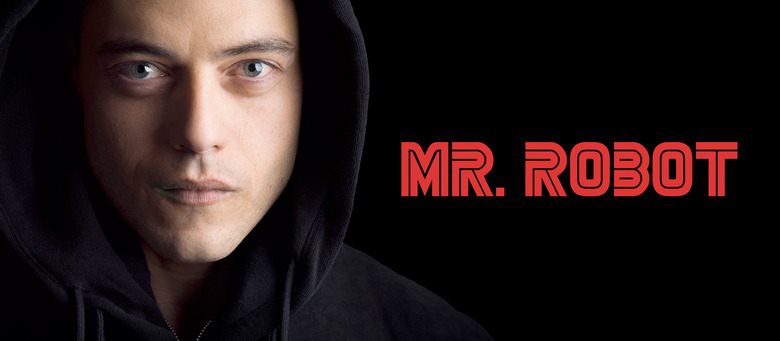 The USA Network hasn't exactly been the go-to destination for the best programming on television, but their shows seem to find a decent enough audience on cable to stay alive. However, one particular show this past summer became a surprise hit for USA, and it'll be heading to Amazon next year.
Amazon has just struck an exclusive deal for the streaming rights to Mr. Robot, the hacker thriller starring Rami Malek (The Pacific) as a paranoid vigilante hacker named Elliot who is recruited by an underground hacker (Christian Slater) to take down the mega-conglomerate he is paid to protect at his day job as an info-security engineer.Variety says Mr. Robot on Amazon won't be available to stream for Prime subscribers in the U.S. until the spring of 2016, which isn't surprising since the show just had its finale earlier this month. It won't debut in international territories until October and November.
The streaming deal will also bring Mr. Robot to the United Kingdom, Germany, Austria and Japan, though it might not be available at the same time in international territories as it is in the U.S.
Brad Beale, Amazon VP of digital video content acquisition, added some publicity fluff:
"'Mr. Robot' is one the most compelling new dramas on television. Rami Malek delivers a mesmerizing performance and leads a great cast with an intriguing story full of dark twists. Prime members are going to love binging on this awesome show."
And don't forget, Amazon Video now allows offline playback, so users will be able to not only stream, but also download, all 10 episodes of the first season of Mr. Robot and binge them anywhere they wish. If for some reason you're not an Amazon Prime member yet, today (September 25th) is the day to do it since it's available at a discounted price to celebrate the Emmy win of Transparent last weekend.
Mr. Robot finished the summer as the season's #2 highest rated cable drama, just behind Fear the Walking Dead, but it already had a second season ordered before the first episode premiered. And now that the show will be made available to Amazon's users, it's bound to get an even bigger audience before that second season comes around.
MR. ROBOT follows Elliot (Rami Malek, "The Pacific"), a young programmer who works as a cyber-security engineer by day and as a vigilante hacker by night.  Elliot finds himself at a crossroads when the mysterious leader (Christian Slater, "The Adderall Diaries") of an underground hacker group recruits him to destroy the firm he is paid to protect.  Compelled by his personal beliefs, Elliot struggles to resist the chance to take down the multinational CEOs he believes are running (and ruining) the world.  The series also stars Portia Doubleday ("Her"), Carly Chaikin ("Suburgatory") and Martin Wallström ("Simple Simon").