Colin Trevorrow's 'Book Of Henry' Adds Sarah Silverman; 'Stealing Time' Gets A New Writer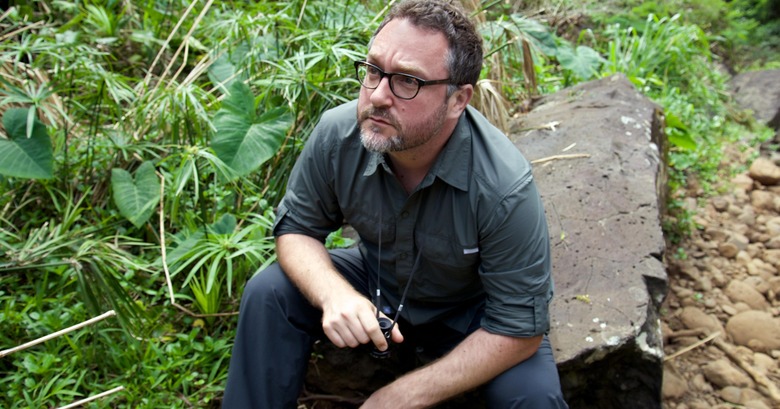 Colin Trevorrow is coming off of one gazillion-dollar sequel and cueing up another, but in between he's making progress on a couple of smaller projects. His Book of Henry has just added Sarah Silverman, Lee Pace, and Dean Norris to its cast, while Stealing Time is coming back to life with a new writer. Get updates on the Book of Henry casting and the Stealing Time script after the jump.TheWrap reported on the Book of Henry casting. Silverman, Pace, and Norris join Naomi Watts and child actors Jaeden Lieberher (St. Vincent) and Jacob Tremblay (Room). Details about the plot are being kept under lock and key, but Trevorrow has described the script by novelist Gregg Hurwitz as "remarkable" and "a true original."
Silverman recently wrapped the Lonely Island movie and an untitled HBO pilot. Earlier this year she earned raves for her dramatic turn in the Sundance pic I Smile Back. Pace currently stars in AMC's Halt and Catch Fire, and will be seen this fall in the Lance Armstrong biopic The Program. Norris recently booked a role in the Ice Cube comedy Fist Fight, and finished up the final season of CBS' Under the Dome.
Book of Henry is Trevorrow's next film, and will be followed by Star Wars Episode IX. No release date has been announced. Focus Features is overseeing production and will distribute.
Meanwhile, the stalled Stealing Time has come back to life with Dowling (Pixels) set to write a new draft. Trevorrow wrote the original draft, which was set up at Columbia several years ago with Walt Becker attached to direct. That version never got off the ground, obviously, but Trevorrow's white-hot status after Jurassic World gave DreamWorks the opportunity to get the ball rolling again.
The film centers on a scientist who escapes into the past to protect his time machine. In the present day, his son and grandson have to rebuild the device so they can rescue him. All the while, the family is running away from bad guys who want to use time travel for their own nefarious purposes. THR likens the tone to Steven Spielberg's 1980s Amblin movies.
Trevorrow will executive produce Stealing Time with Jeff Phillips. Bob Cooper and Charles Segars are producing. Becker is no longer involved, but a new director has not yet been named.