Rocky Isn't Doing So Well In New 'Creed' TV Spot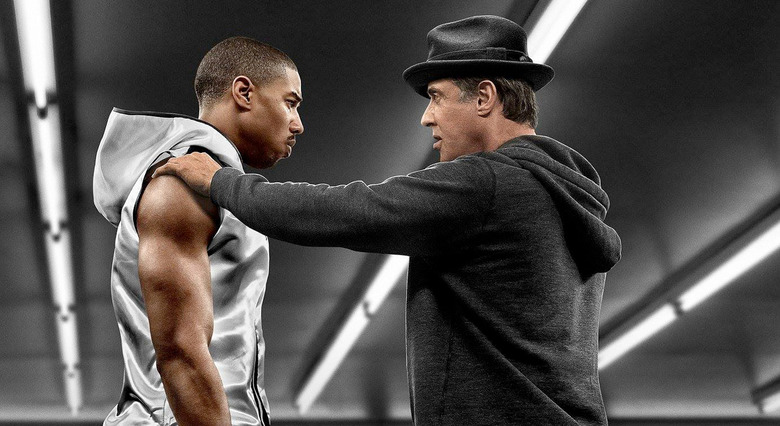 This winter brings the promising spin-off Creed, which is also a spiritual sequel of sorts to the iconic Rocky franchise that Sylvester Stallone has kept going for decades. Michael B. Jordan plays the son of the late Apollo Creed, one of Rocky's most formidable opponents, and he's anxious to get in the ring and follow in his footsteps (though hopefully without dying).
A new TV spot has just popped up online showing Rocky training the young new boxer Adonis Creed, but then there's a little tease of one particular point of drama in the movie. In this Creed TV spot, it appears Rocky isn't exactly in the best shape and may spend a little time in the hospital. Would this spin-off be so bold as to kill him off and truly pass the torch to Michael B. Jordan?
Here's the new TV spot for Creed from Warner Bros. Pictures:
During a training session it looks like Rocky maybe has a heart attack or something like that. It's enough to land him in a hospital bed for a little bit. And considering all the fights he's been through and the fact that he's getting up there in the years, it's not surprising that he's not the boxer he used to be.
That just makes this the perfect send-off for Rocky if it should be time for him to go to that boxing ring in the sky. Let's just hope Warner Bros. has a solid enough jab with Creed that fans will want to see Michael B. Jordan return in the presumably inevitable sequels. It's hard to make a boxing drama that stands out nowadays, but maybe with some help from Rocky, this one could work.
Creed is directed by Ryan Coogler (Fruitvale Station) from a script he wrote with Aaron Covington. The film also stars Tessa Thompson, Phylicia Rashad and Anthony Bellew.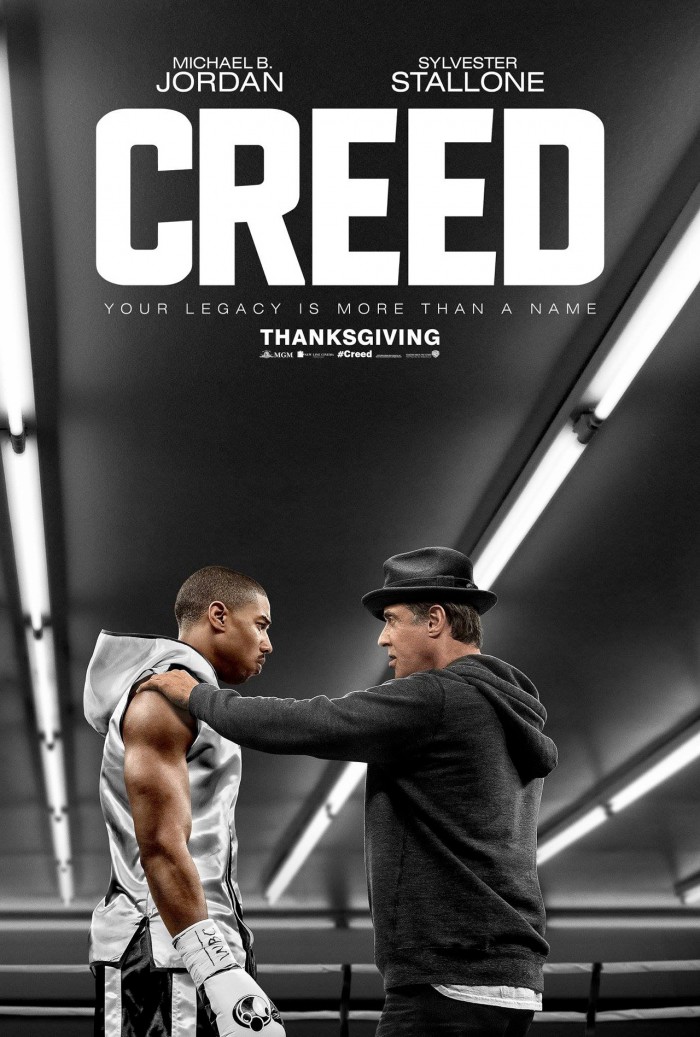 Adonis Johnson (Michael B. Jordan) never knew his famous father, world heavyweight champion Apollo Creed, who died before he was born. Still, there's no denying that boxing is in his blood, so Adonis heads to Philadelphia, the site of Apollo Creed's legendary match with a tough upstart named Rocky Balboa.
Once in the City of Brotherly Love, Adonis tracks Rocky (Sylvester Stallone) down and asks him to be his trainer. Despite his insistence that he is out of the fight game for good, Rocky sees in Adonis the strength and determination he had known in Apollo—the fierce rival who became his closest friend. Agreeing to take him on, Rocky trains the young fighter, even as the former champ is battling an opponent more deadly than any he faced in the ring.
With Rocky in his corner, it isn't long before Adonis gets his own shot at the title...but can he develop not only the drive but also the heart of a true fighter, in time to get into the ring?
Creed hits theaters on November 25th.