Jordan Peele's Horror Movie Is Called 'Get Out'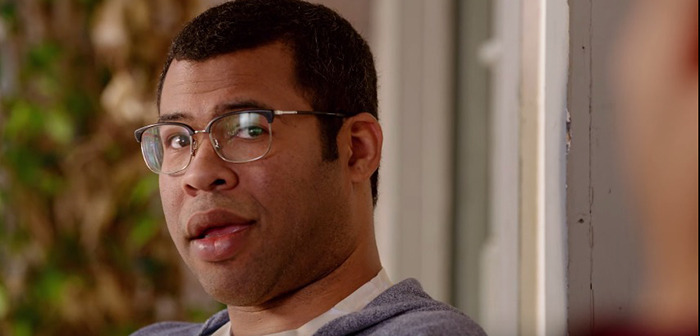 Key and Peele is over, and we've known that the shift away from that show is in part thanks to Keegan-Michael Key and Jordan Peele's interest in jumping to films.
The two have a couple projects in the works, one of which is a horror film with Peele directing. Now more details about that movie have been revealed, and the Jordan Peele horror movie is a collaboration with Blumhouse called Get Out. It's a movie that, in some ways, seems to fit right into the Key and Peele writing approach. Get the details below.
The Wrap has info on the project, and the released logline says the film is about "a young African-American man who visits his Caucasian girlfriend's family estate." The film is very much intended to explore questions about race, as Peele explains,
People know me for my work in comedy, but now I'll get to focus on my passion for writing and directing horror films. Like comedy, horror has an ability to provoke thought and further the conversation on real social issues in a very powerful way. 'Get Out' takes on the task of exploring race in America, something that hasn't really been done within the genre since 'Night of the Living Dead' 47 years ago. It's long overdue.
Peele is writing and directing; we'll have to wait to see if there will be any major comic angle to the movie, or if this is really going for pure horror — it certainly sounds like the latter based on Peele's quote, which is fantastic.
The film is produced by Jason Blum (of Blumhouse, obviously) and Sean McKittrick (Donnie Darko) and Edward H. Hamm Jr. (Hell Baby) of QC Entertainment.
We don't know when we might see Get Out, but next fall seems like the prime spot to expect the movie. Given Blumhouse's deal with Universal the movie could go out from that studio, but we'll pass more info on as it is released.