'Sleepy Hollow' Creator Bringing 'The Island Of Dr. Moreau' To CBS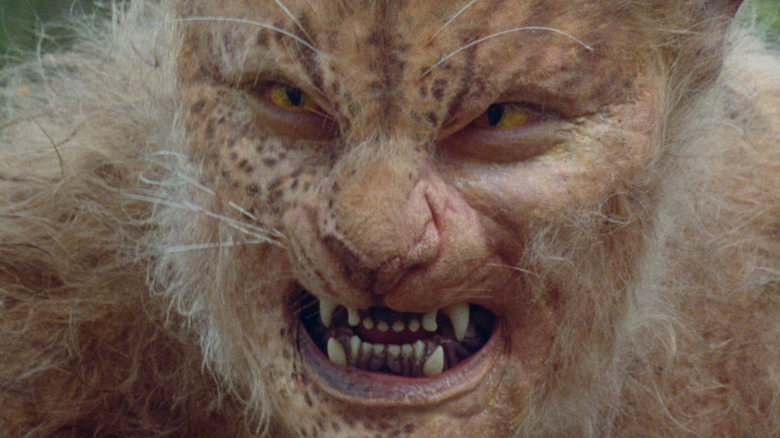 With the series adaptation of Stephen King's Under the Dome coming to an end, CBS has found a new sci-fi novel to bring to the small screen, but they're reaching back over a century in time for this one.
CBS has just made a script commitment for a new series called Moreau, based on H.G. Wells' classic novel The Island of Dr. Moreau. Originally published in 1896, the story follows a shipwreck survivor who finds himself on an island inhabited by animals which, as a result of genetic manipulation and surgery, have taken on more human characteristics, including rudimentary speech. But this Island of Dr Moreau TV series is making some major changes from the original story.
THR reports the adaptation from Sleepy Hollow creator Phillip Iscove follows "the fiercely intelligent and fearless Dr. Katherine Moreau as she expands the boundaries of medicine through bold and revolutionary scientific experimentation and treatments in her privately funded island hospital." This sounds like House M.D. on an island, but perhaps the logline is being kept vague so the mystery of the series isn't spoiled just yet.
There's no mention of the doctor experiment with animal/human hybrids or anything like that, but maybe that's something which comes later. Or perhaps the "bold and revolutionary scientific experimentation and treatments" involve meshing human and animal DNA in an effort to help humans take on some of the more valuable traits of animals (like healing, seeing in the dark or camouflage skin), resulting in some dangerous creations. That actually sounds like a pretty interesting idea, but we don't know if that's what will happen.
This will be the first time the novel has been adapted for a TV series, though it did inspire a segment on The Simpsons' signature Treehouse of Horror awhile back. Previously, there have been several big screen adaptations with Bela Lugosi in 1932, Burt Lancaster in 1977 and most recently Marlon Brando and Val Kilmer in 1996.
Considering how Iscove adapted the classic legend of Sleepy Hollow for Fox's contemporary, supernatural TV series, we can probably expect Moreau to be quite the departure from H.G. Wells' original novel in a lot of ways. But hopefully it's not just turned into a typical medical drama simply taking place on a tropical island and maybe it'll be a little less silly and campy than Sleepy Hollow.
Do you like the sound of The Island of Dr. Moreau TV series?