Cool Stuff: JC Richard's 'Cinderella' 65th Anniversary Print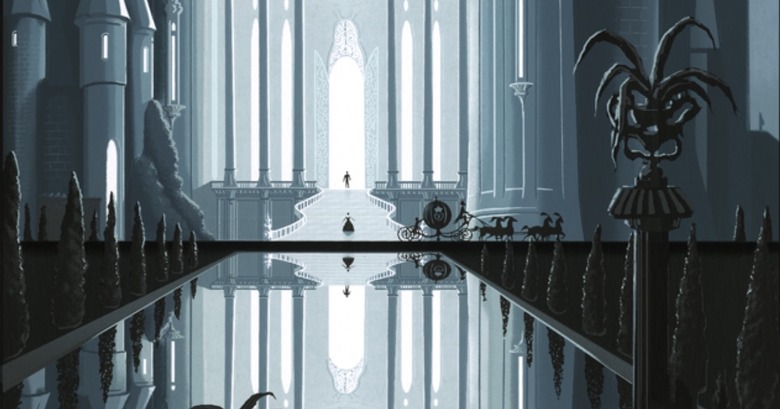 Cyclops Print Works is quickly becoming one of the best pop culture screen print companies out there. Not only do they have the Disney license, but they have contracted a ton of awesome and popular artists to create some great limited edition screenprints. We've written about their prints a few times in the past (D23 Expo, Inside Out, Feast).
Cyclops Print Works' next release is by one of my favorite artists JC Richard (who we've definitely written about many times in the past). The print celebrated the 65th anniversary of the classic Disney animated film Cinderella. Hit the jump to see the JC Richard Cinderella print in full and learn how you can buy it.
The JC Richard Cinderella 65th Anniversary art is printed on 12"x36" paper using beautiful 18 color Serigraph by Eclipse Workshop. The print features an authenticity seal as its officially licensed by Disney and is limited to only 295 copies, so you'll need to act fast in trying to get one of these beauties. Above you can see the actual art alongside some photos of the completed print (most of the time these prints look better on the page than they do in the digital art files).
The JC Richard Cinderella print will be on sale for $100 on September 18th 2015 at 12 PM PST. I've also been told that Cyclops Print Works will be releasing left over copies of Feast by Dave Perillo and Paperman by JC Richard during that time.