Straight Outta Dickens: Ice Cube To Retell 'A Christmas Carol' In 'Humbug'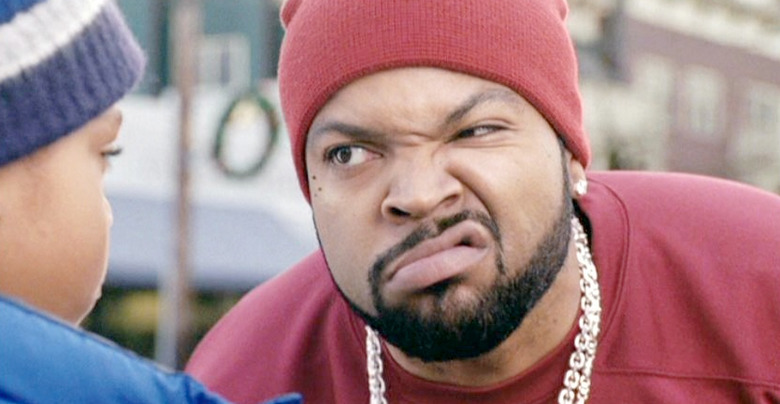 There have been countless adaptations of the Charles Dickens holiday classic A Christmas Carol, the story of how a bitter old man named Ebenezer Scrooge is taken on a magical journey through time by the Ghosts of Christmases Past, Present and Yet to Come turning him into a gentler, more kind man who sets out to change his miser ways.
And now one more has been added to the pile, but this one is bound to be rather different from any that have come before it. Humbug is a contemporary retelling of the classic tale set up at Universal Pictures that will have Ice Cube in the lead role as a wealthy real estate mogul shown a path to redemption by the aforementioned trio of ghosts.
Deadline has news on the Ice Cube A Christmas Carol retelling which will be directed by Barbershop and Ride Along helmer Tim Story, fresh off their forthcoming sequel to the latter buddy cop comedy that teamed Cube with comedian Kevin Hart. Universal picked up the project as a spec script from writers Todd R. Jones and Earl Richey Jones, of Rio and Johnson Family Vacation.
This will be the first time a major studio has tackled A Christmas Carol with a black actor in the lead role. The only adaptations of A Christmas Carol that I'm aware of with a black talent in the lead are 2000's A Diva's Christmas Carol starring Vanessa Williams and a TV movie from 1986 called John Grin's Christmas, starring Robert Guillaume.
With Story directing, this will likely have a comedic tone, not unlike Bill Murray's version of the classic in the adaptation Scrooged. But maybe Cube will get a chance to show his softer side rather than just looking angry, yelling and spouting off insults at his co-stars, though he's sure to have to do that in the earlier portion of the movie before his character changes his ways.
While I'm pretty set in my ways when it comes to which versions of A Christmas Carol I prefer to watch at Christmas (A Muppet Christmas Carol, Scrooged and George C. Scott's version being at the top of the list), I'm at least curious to see what Ice Cube and Tim Story can do with this story to update it yet again. Maybe there's some holiday fun to be had here for a whole new generation.
Are you interested in this new take on A Christmas Carol?