'Furious 7' Honest Trailer: How Long Have We Been Doing This?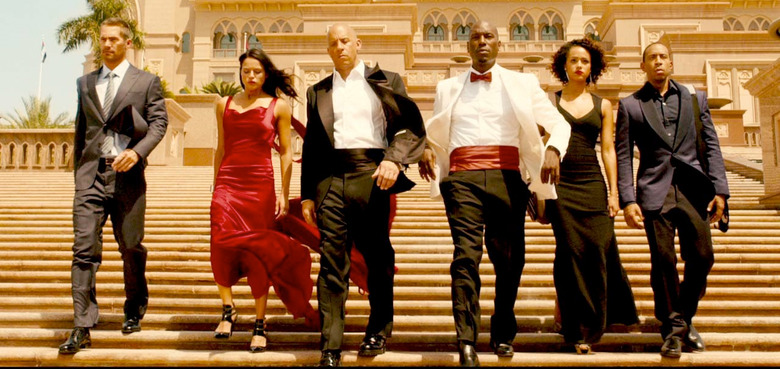 It's crazy to believe that we're seven movies into what started as a throwaway action franchise back in 2001. We've gone from The Fast and the Furious to just Furious 7 over the span of 14 years, and a new Honest Trailer wastes no time making fun of the ever-changing title format that seems to be happening for no good reason.
Furious 7 is a big dumb action movie, but it's also a hell of a lot of fun, and it brings with it a decent amount of heart this time since it's the final ride for co-star Paul Walker. It does, however, seem to fit into the same mold as the others in that every single movie is the last mission for these guys, and yet they keep coming back for more. Watch the Furious 7 Honest Trailer below!
Here's the spot-on Furious 7 Honest Trailer straight from Screen Junkies:
Normally these Honest Trailers are just full of jokes at the expense of the movie in question, though sometimes those jabs also come with compliments like with the recent Mad Max: Fury Road installment. But this one actually taught me something as well, because I learned that the title for Furious 7 in Japan was Wild Speed: Sky Mission.
And in case you haven't realized it before, this Honest Trailer perfectly points out that the first installment of this action franchise is absolutely nothing but Point Break with cars. Could you imagine if Patrick Swayze and Keanu Reeves had six other movies to have the kind of bromance that Paul Walker and Vin Diesel do? However, Diesel and Walker have only had five movies together since they didn't team up in 2 Fast 2 Furious or Fast and Furious: Tokyo Drift.
Anyway, we really do hope that the next Fast & Furious movie goes to space, because that would be incredible.