TV Bits: Marvel Confirms Casting, Plus 'Game Of Thrones,' 'Roots,' 'The Walking Dead,' 'Doctor Who'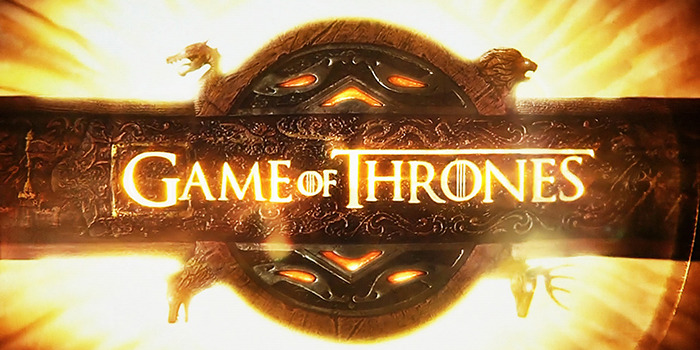 There are three new talents joining Game of Thrones for the show's sixth season, all playing family members of one particular character. Along with news of their deals, we've got other casting news in this TV Bits:
The full Roots remake cast is announced,
Xander Berkeley joins The Walking Dead,
Jenna Coleman is leaving Doctor Who,
and Marvel confirms and clarifies more casting, including the return of Stick to Daredevil.
Variety reports that the family of Samwell Tarly (John Bradley) on Game of Thrones will expand for season six. We've never seen his parents or other relations, but now James Faulkner (Downton Abbey) will play "Samwell's stern and strong-willed father Randyll Tarly," while Samantha Spiro (From Hell) will be his mother, Melessa Tarly, and Rebecca Benson will appear as Sam's sister Talla Tarly. We don't know how much we'll see of any of the characters, but this does provide hints about how Sam's story will continue this season.
***
The full cast of the Roots remake has been announced for the four-night, eight-hour event miniseries.
A+E Studios announces that Forest Whitaker plays "Fiddler," a slave who tries to mentor Kunta Kinte and risks his life to help him escape; Anna Paquin as "Nancy Holt," the wife of a Confederate officer who has her own agenda when it comes to the handling of slaves; Jonathan Rhys Meyers as "Tom Lea," an uneducated slave owner desperate to claw his way into the elite company of Southern gentility; Anika Noni Rose (Dream Girls, The Good Wife) as "Kizzy," the cherished, smart daughter of Kunta Kinte who maintains her family pride and warrior spirit; Chad L. Coleman (The Walking Dead, The Wire) as "Mingo," a stern no-nonsense slave who keeps the Lea plantation afloat; Erica Tazel (Justified) as "Matilda," a preacher's daughter and love interest to "Chicken George"; and Derek Luke (Captain America: The First Avenger, Antwone Fisher) as "Silla Ba Dibba," the military trainer of Juffure, charged with transforming teen boys into powerful Mandinka Warriors.
In addition, new talents Malachi Kirby and Regé-Jean Page have been cast after a "global search" as Kunta Kinte and Chicken George, respectively.
Here are some press release details:
They join previously announced Laurence Fishburne ("Black-ish," The Matrix films) as Alex Haley, the author of the novel "Roots: The Saga of an American Family." Production is underway in New Orleans and set to begin later this month in South Africa.
Multi-award winning Mario Van Peebles and two-time Oscar nominee Bruce Beresford are set to direct nights two and four, respectively. They join previously-announced multi-award winning Phillip Noyce and Emmy Award winner Thomas Carter, who are directing nights one and three, respectively. Grammy Award winner Questlove is also on-board as the Executive Music Producer for the production.
Roots is a historical portrait of American slavery recounting the journey of one family's will to survive, endure and ultimately carry on their legacy despite enormous hardship and inhumanity. Spanning multiple generations, the lineage begins with young Kunta Kinte, who is captured in his homeland of The Gambia and transported in brutal conditions to colonial America, where he's sold into slavery. Throughout the series, the family continues to face adversity while bearing witness and contributing to notable events in U.S. history, including the Revolutionary and Civil Wars, slave uprisings and eventual emancipation. The story of Kunta Kinte and the women and men who came after him echoes through the history of millions of Americans of African descent, and reveals powerful truths about the universal resilience of the human spirit.
***
TV Line reports that Xander Berkeley is moving from 24, Salem, and Being Human to The Walking Dead for "a potentially long stint." What does that mean? The site says he's playing "a top-secret Season 6 recurring role" but that the part is not Negan, well-known to readers of the comic book series. The character, mysterious as he is for now, is said to have "narcissism, a huge ego and self-preservation," and is someone who "relishes the superiority that comes with being in control, but he plays it off with a car salesman-type charm."
Berkeley's character will show up in the second half of the new season of The Walking Dead, which returns to AMC on Sunday, October 11. He's got a deal to be a series regular in season 7, too, so the guy will be around for a while.
***
Jenna Coleman, who has played Clara Oswald on Doctor Who since 2012, is leaving the show later this year. The BBC reports that she's expect to make her last bow on the show before the airing of the Christmas Special, but also notes that Doctor Who being the type of show it is, she might not be away permanently.
***
Finally, Marvel has confirmed some new casting and other returns to series on Netflix including Daredevil and Luke Cage.
Scott Glenn will return to Daredevil as Stick, appearing in three episodes in the 2016 return of the show for season two. According to Marvel,
The mysterious and sardonic character of Stick crashes into Daredevil's life right when he needs him the least!  Responsible for training young Matt and then abandoning him, Stick returns with a new mission that Matt wants no part of.
The company also confirms the casting for Luke Cage characters Misty Knight, Shades, Rafael Scarfe and Claire Temple. We knew about Claire Temple, who was played by Rosario Dawson on Daredevil, and the other castings have been reported, too. Here's what Marvel has to say in an official release about the casting:
Simone Missick ("Ray Donovan") has joined the cast to play popular character Misty Knight, a Harlem police detective who is determined to learn the truth about Luke Cage.
Theo Rossi ("Sons of Anarchy," "Bad Hurt") has joined the cast as Shades, a ruthless criminal with ties to Cage's mysterious past.
Frank Whaley ("Ray Donovan," "Pulp Fiction") has been cast as Rafael Scarfe, a hard-nosed NYPD detective who partners with Misty Knight in their Luke Cage investigation.
Actress Rosario Dawson, celebrated for her work in "Top Five," "Sin City," and "Kids," will reprise her role from "Marvel's Daredevil" as nurse Claire Temple. Her blossoming friendship with Luke Cage will have a major impact on both characters' lives.
Luke Cage will premiere on Netflix in 2016.