Mary Elizabeth Winstead Joining 'BrainDead' TV Series, Described As 'The Strain' Meets 'The West Wing'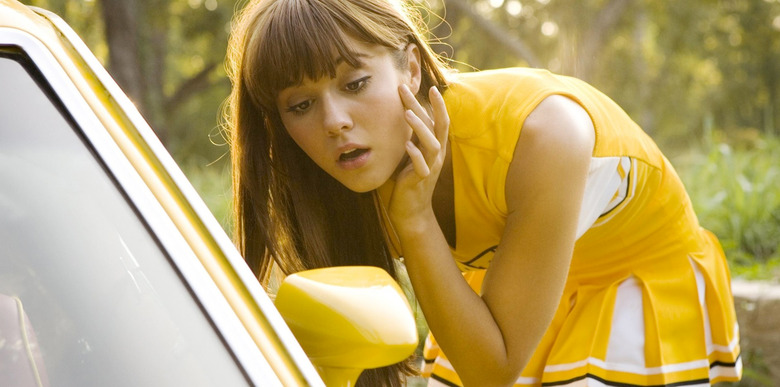 This fall, CBS will venture into genre television with a Supergirl series premiering in November, and it sounds like this is just the beginning of the network's new direction into previously uncharted territory.
CBS is working on a new comedic thriller series called BrainDead, which sees Congress and plenty of other Washington DC staffers having their brains eaten by invading aliens, causing the government to stop working. Here's where your uncle says, "Kind of like the government today, am I right?"
And now news has surfaced of Scott Pilgrim vs. the World, Death Proof and Smashed star Mary Elizabeth Winstead joining BrainDead in a lead role. Get more details on the show below!
The series is described as The Strain meets The West Wing, which sounds like an interesting tone for a show. And it comes from a surprising source with The Good Wife creators/executive producers Robert and Michelle King.
The Wrap has the casting update on the series which already has a 13-episode order from CBS and will premiere in the summer of 2016. That may not be the best time for a new show to premiere, but summer isn't as dead as it once was for new shows to debut.
Anyway, Winstead's characters is described officially by EW as "the daughter of a Democratic political dynasty who left Washington, D.C. to become a documentary filmmaker, but is pulled back into the family business when her brother, the senate majority whip, needs her help running his senate office." As a Capitol Hill staffer for the first time, she learns the government has stopped working and then learns of the brain-eating aliens.
The King duo couldn't be more thrilled with Winstead joining their show as they made the standard publicity fluff statement:
"We've been fans of Mary going back to 'Scott Pilgrim vs. the World,' but it was really her extraordinary work in 'Smashed' and 'Alex of Venice' that had us imagining Laurel's lines coming out of her mouth. She's fantastic at mixing comedy and drama, and keeping it all vulnerable, yet real. We can't wait to see what she does with Laurel."
Publicity hype aside, Winstead is quite the wonderful actress, and putting in her in a genre show like this sounds like a great move. And in case you need more reason to watch a series like this, Ridley Scott is involved in the series as an executive producer. This has the potential to be a fun series, and I hope CBS let's it be as weird and quirky as it can be.