Star Wars Bits: The Art Of Star Wars: The Force Awakens, Little Golden Books, PlayStation 4, Moving Target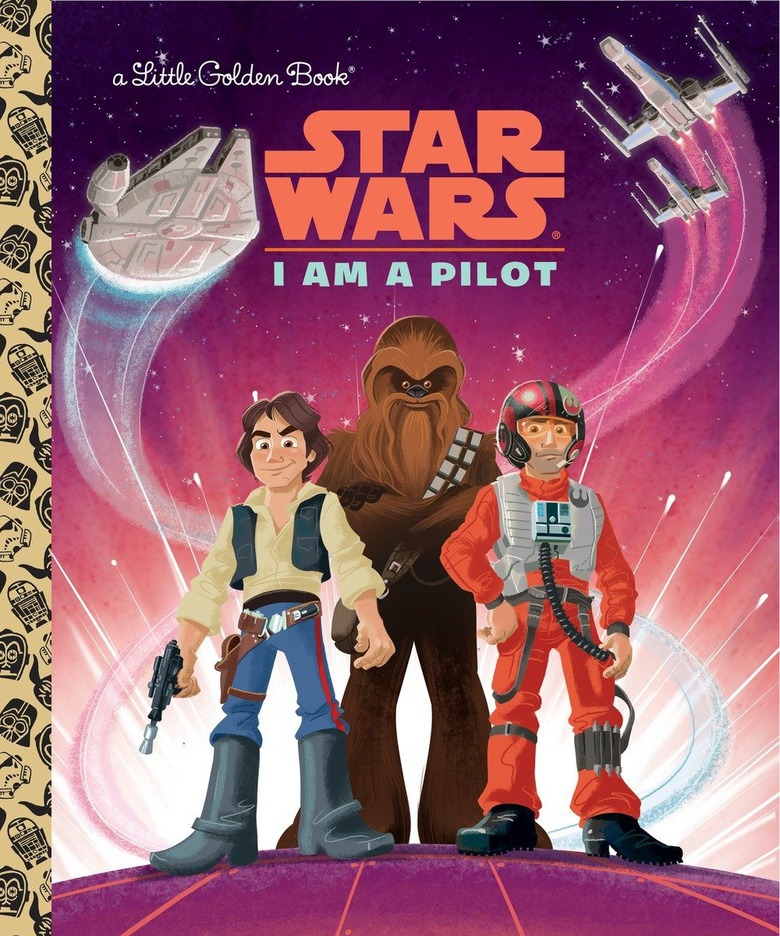 Everyone from Little Golden Books to CoverGirl to the British Royal Mail has come down with Star Wars fever. After the jump:
The British Royal Mail unveils Star Wars stamps featuring Finn, Rey, and more
Check out three new Star Wars Little Golden Book covers
The Art of Star Wars: The Force Awakens hits shelves December 18
See a tongue-in-cheek fan rendering of Andy Serkis' Force Awakens character
Get the rundown on the recently published Leia novel Star Wars: Moving Target
The Star Wars PlayStation 4 bundles are now available for pre-order
CoverGirl and Janelle Monae unveil six Star Wars-inspired makeup looks
***
Even the British Royal Mail is getting in on the Star Wars fervor. They're releasing a set of Star Wars stamp collections celebrating Star Wars: The Force Awakens "and the role that Britain's world-leading film industry has played." See them below:
You can buy the regular old stamp sheet if you plan to just use them like stamps, or a framed set if you want to display them instead. Collectors may be interested in the limited edition medal covers, which comes with a medal struck by the Royal Mint. More details at the official Royal Mail site.
***
Little Golden Books recently put out kid-friendly adaptations of all six Star Wars movies, and has a Star Wars: The Force Awakens book planned for April 2016. In between, they're releasing three more Star Wars books that don't correspond to a particular film: I Am a Droid, I Am a Jedi, and I Am a Pilot. Check out the covers (via Making Star Wars) below:
The books promise to combine familiar faces from earlier films (Han Solo, Yoda) with fresh ones from the new film (Poe Dameron, BB-8). All three of these are due out January 6, 2016, but you can pre-order them on Amazon now.
***
A lot of Star Wars: The Force Awakens details are still under wraps, but one thing we can be sure of is that it'll include some stunning visuals. Like, the kind you'll want to pore over for hours after you leave the theater on opening night. So on the same day the film lands in cinemas (i.e., December 18), The Art of Star Wars: The Force Awakens is hitting shelves. Check out the cover below from StarWars.com.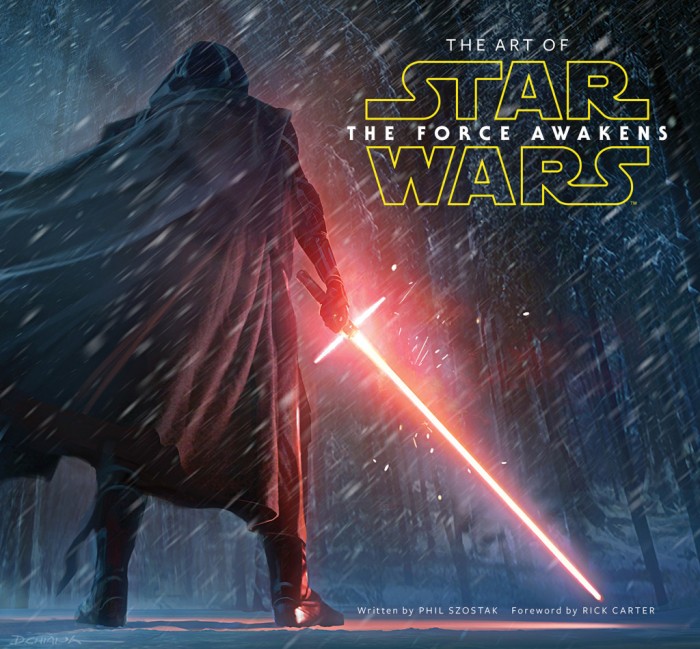 Written by Phil Szostak, The Art of Star Wars: The Force Awakens includes exclusive interviews with the creative team, unused concept art, production paintings, concept sketches, storyboards, blueprints, and more. Concept artist Doug Chiang painted the cover image of Kylo Ren and his notorious crossguard lightsaber.
***
On the next page: Andy Serkis, Janelle Monae, Moving Target, and more.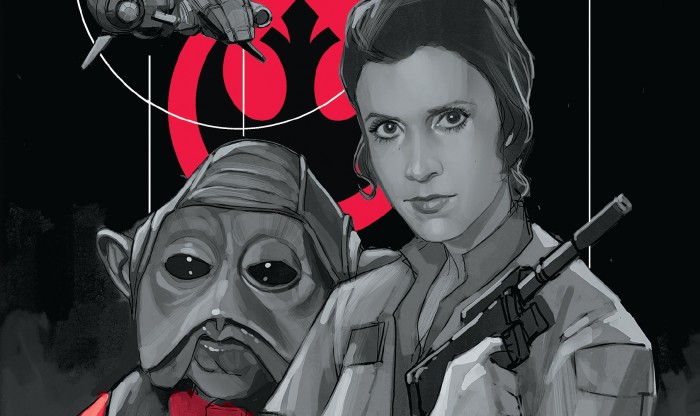 Curious what Andy Serkis' character "Supreme Leader Snoke" will look like in Star Wars: The Force Awakens? Well, wonder no more. One fan has revealed a (joking) mockup of his action figure.
Managed to get my hands on the new #StarWars @andyserkis Supreme Leader Snoke figure pic.twitter.com/fu3tCmXYZb

— Simon Etchells (@PhiloBeddoebeer) September 12, 2015
Surprise! Snoke just looks like Andy Serkis in a mo-cap suit. That would be a real twist, wouldn't it? Maybe this means he and Lupita Nyong'o's Maz Kanata hail from the same planet. They do seem to dress alike.
***
Not everyone has time to read all 20 books that bridge the gap between the original trilogy and Star Wars: The Force Awakens. Fortunately, this is the Internet, where you can glean all the information you need without having to actually read them all. One recent release is Moving Target, a Princess Leia adventure by Cecil Castellucci and Jason Fry, and Sal Perales at Making Star Wars read it so you don't have to. Here's an excerpt from his writeup:
This is the only book out of the three character stories that takes place between The Empire Strikes Back and Return of the Jedi. It's a really interesting place to be especially for Leia in particular. Her loss of Han Solo is very fresh in her mind and is a great storytelling tool in her showing her dedication to the rebellion and her strong sense of duty. The opening scene of the story involves an imperial ambush on her fleet in which she is forced to escape and leave a transport behind. The guilt she seems to feel while still understanding that the entire fleet's mission is to protect her is a wonderful and complicated juxtaposition of her feeling and her duty. If she stays and helps those in need like she wishes, the mission of protecting her is closer to failure. If she leaves her fellow rebels and escapes, their sacrifice succeeds. Tough choices for our favorite princess right away and a sad look into what her life must be like.
Learn much more, including which familiar characters make appearances and how the book might tie into the start of The Force Awakens, at Making Star Wars.
***
Anxious to get your hands on one of those limited edition Star Wars PlayStation bundles? Amazon, Wal-mart, and GameStop are taking pre-orders now, as reported by Rebel Scum. Your stuff will arrive on November 17, the same day Star Wars Battlefront hits shelves.
You have three choices. The Star Wars Battlefront Bundle includes the console and controller, the Star Wars Battlefront game, and a voucher for four Star Wars Classics games (Super Star Wars, Star Wars: Racer Revenge, Jedi Starfighter, and Star Wars Bounty Hunter). The limited edition Star Wars Battlefront Bundle includes a fully customized Darth Vader console and a fully customized Star Wars controller, plus the Star Wars Battlefront game and the voucher.
The third option is the Limited Edition Disney Infinity 3.0 bundle, available only at Wal-mart. That one includes the Darth Vader console and a Star Wars controller, the Star Wars Classics voucher, the Disney Infinity 3.0 Edition game, the Disney Infinity Base, the Rise Against the Empire Play Set Pack, and a PlayStation exclusive Boba Fett figure.
***
CoverGirl has unveiled seven Star Wars-inspired looks for its Star Wars limited edition makeup line, including one of spokeswoman Janelle Monae as a Poe Dameron-like resistance pilot.
"The light side is more about metallics and earth tones," noted makeup artist Pat McGrath, who came up with the looks. "The dark side is all about power, geometry, and working with black and metallics." The light side faces are probably more practical for real life, but doesn't the dark side just look so much cooler? See the full makeup line here.