Legendary Sets Up 'Godzilla Vs King Kong' By Taking 'Kong: Skull Island' To Warner Bros.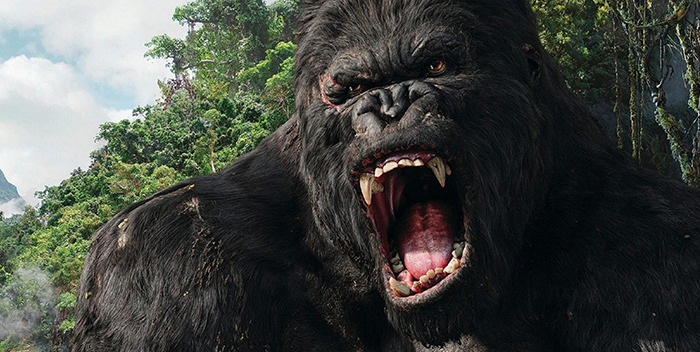 Legendary and Warner Bros. are creating a shared monster universe in order to facilitate the showdown between two giant icons. Legendary has been assembling Kong: Skull Island, basically a King Kong prequel, with distribution partner Universal. But now, as that film gears up to shoot, Legendary boss Thomas Tull has pulled a switch. He's taking Skull Island to Warner Bros., which is also the home of a potential Godzilla sequel.
And now, as Warner Bros. did with the follow-up to Man of Steel, the Godzilla sequel is primed to end up as a showdown movie starring two of film's biggest beasts. 
Deadline reports that Tull is making this move "to unite the property with Legendary's other giant franchise, Godzilla." No ambiguity there, and other outlets report similar concepts. "Totally true," says Borys Kit at THR, "a monster universe is being built as SKULL ISLAND moves to Warners, which is making GODZILLA 2."
This is all stuff that people have wondered about for some time, and so Legendary making it official is unexpected, but probably not unwelcome.
Because Universal was merely the distribution partner with Legendary, this is a decision Tull is fairly free to make. And while Godzilla didn't earn box-office number's equal to the monster's large footprint, it's easy to see how one might think that a battle movie akin to old Godzilla films might fare much better. Godzilla 2 sounds pretty good; Godzilla vs King Kong will put asses in seats.
That does raise a question: how the hell does King Kong fight Gozilla? Kong is big enough to climb buildings, but Godzilla, especially in his recent Warner Bros. incarnation, is the size of a building. Is Kong cunning enough to balance out the size discrepancy, or will we see some nuclear science enlarging Kong to go toe to toe with the big lizard?
First, we have to see what happens in Kong: Skull Island. That film will star Brie Larson, Tom Hiddleston, Toby Kebell, and Jason Mitchell and Corey Hawkins of Straight Outta Compton, with Samuel L. Jackson, Tom Wilkinson, and John C. Reilly all reportedly signing on.
Jordan Vogt-Roberts is directing from a script by John Gatins and Max Borenstein. Originally it seemed like Skull Island would shoot later this year, but now reports are suggesting it could wait until early 2016. The original release date for Kong: Skull Island was March 10, 2017, but that was a Universal date. Now that Warner Bros. is involved, things might changed.