McG Calls Up 'The Babysitter', A Horror Comedy That Was Ranked #4 On The Black List 2014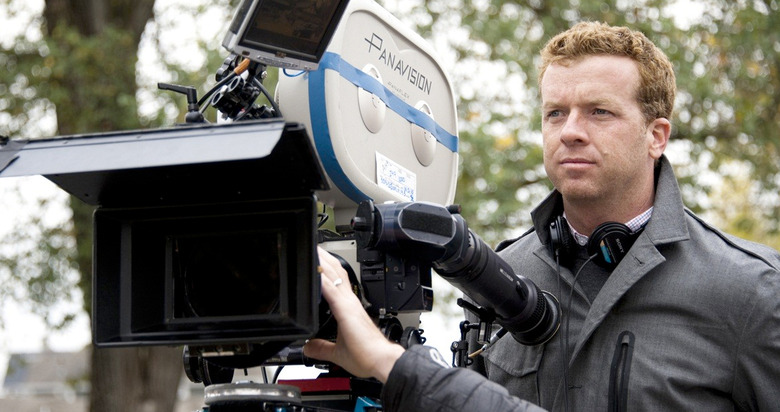 If the raunchy, pseudo-remake of Adventures in Babysitting that was The Sitter starring Jonah Hill didn't do anything for you, maybe adding some horror into the equation will make for a better formula.
New Line is in the process of setting up a new horror comedy called The Babysitter with Charlie's Angels and This Means War helmer McG in final negotiations to sit in the director's chair. The script has been kicking around Hollywood for a little while having appeared on the Black List in the #4 spot back in 2014, and now it finally seems to be getting some traction.
Find out more about McG directing The Babysitter after the jump!
If you missed our coverage of The Black List in 2014, here's the brief synopsis of the film:
The Babysitter follows a twelve-year old boy and his babysitter on a night where things go very wrong, with the boy learning a few lessons about life, love and murder along the way.
When the script appeared on the Black List last winter, it was already set up at McG's production company Wonderland Sound and Vision, so it's not wholly surprising to hear that he ended up being the one hired to direct it. However, it is somewhat disappointing since McG hasn't exactly made the best films, ranging from the over-the-top film franchise version of Charlie's Angels to the mostly disappointing Terminator Salvation and most recently the lackluster Three Days to Kill.
Then again, this sounds like a change of pace for McG, so maybe he'll surprise us by giving this praised script its due diligence on the big screen. There's always the chance that McG's bombastic, flashy, stylistic approach to storytelling will work with this kind of movie. But we'll just have to wait and see.
Otherwise, there's still hope that lies in a great script from Brian Duffield. After all, it has to be pretty great to have appeared on #4 on the Black List. Duffield was behind the young adult sequel Insurgent (which wasn't all that great), and he also wrote the forthcoming Jane Got a Gun, a production that had some problems not related to the script, and developing projects such as Your Bridesmaid is a Bitch and Vivien Hasn't Been Herself Lately.
THR has no word on when production might begin on the film just yet, but we'll be sure to keep you posted whenever any significant updates come to light.