'Halloween Returns' Director Teases The Meaning Of New Sequel's Title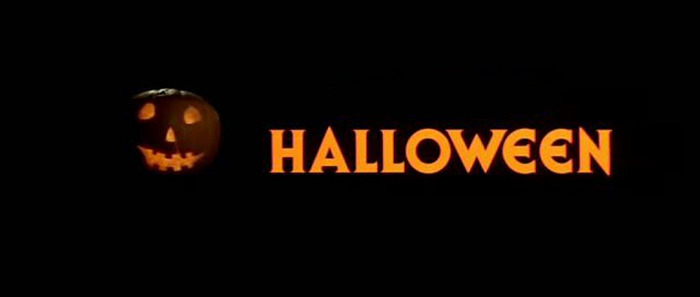 Marcus Dunstan and Patrick Melton are co-writing the new Halloween film, Halloween Returns, which Dunstan will direct. To date we've known only a bit about the film, which has been described as a "recalibration" of the series, with rumors saying that it would follow directly from Halloween II — the original 1981 movie, not Rob Zombie's most recent entry int he series — by focusing on one character peripheral to the original story, and that man's daughter.
Now Dunstan has given an interview talking about some Halloween Returns plot influences and timeline clues, and the ideas that he and his team are bringing to creating the latest incarnation of Michael Myers.
Darnell Weeks, aka The Myers Fan, did the interview with Dunstan, which came to our attention via Bloody-Disgusting. Evidently much of the original audio was corrupted, but the presentation of what Weeks ended up with still has some interesting comments.
Of the title for the film, Dunstan says,
Halloween, if you have a semicolon, Returns – I think I put it in an email as a subtitle, but I think it was registered as Halloween Returns, which is fine. I like that, and it works, it does function as what it means to say. But if you commit a violent act, sometimes you get returns. What are the repercussions of being a violent entity? In that case, Halloween Returns could mean a number of things.
That idea of the repercussions of committing a violent act appear to be key to the film. What we've heard in the past is that the movie features this general plot:
The now 18-year-old child of one of Myers' victims plays a central role along with the child of a cop whose long been obsessed with Myers' case, even putting it before his own daughter. Myers is now on death row and the two kids with their own personal vendettas against the killer sneak in to watch his execution. But when things go awry and Myers escapes, the pair, along with their friends, find themselves in the firing line.
There are a few other bits from the interview:
"The coolest thing we've done so far is a couple motion tests of potential Michaels," says Dunstan, noting that things have clicked into place with some of their options.
John Carpenter's original film remains the core blueprint for presenting the tone and character: "Michael Myers is subtlety and suspense. Suspense isn't expensive. A karate fight in a burning room is expensive."
Maybe this movie won't be shot digitally? Maybe. "I want to see a film shot on film," Dunstan said.
The goal for the reveal of the new Michael Myers is to achieve "that Han and Chewie moment" from the first teaser for The Force Awakens.
Dunstan is enthusiastic about the dramatic skills of Gillian Jacobs, and brings her up in a way that suggests we shouldn't be surprised if she ends up in the film.