This Week In Trailers: Deathgasm, The Night Crew, Barista, Brand: A Second Coming, Super Mansion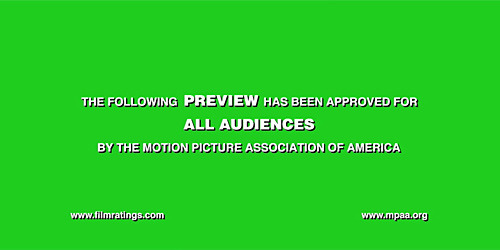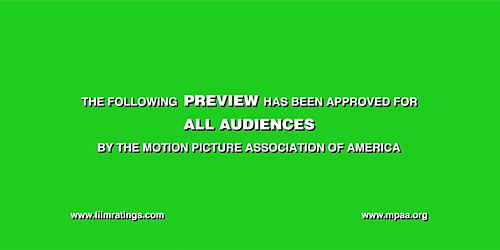 Trailers are an under-appreciated art form insofar that many times they're seen as vehicles for showing footage, explaining films away, or showing their hand about what moviegoers can expect. Foreign, domestic, independent, big budget: What better way to hone your skills as a thoughtful moviegoer than by deconstructing these little pieces of advertising? This week we pledge allegiance to the Prince of Dark Metal, watch waxed mustachioed dudes make a pot of coffee, ponder the existence of Russell Brand for a moment, blow stuff up like it's a 1986 action movie, and see what made Bryan Cranston put on those purple tights.Deathgasm Trailer
Look, I need to see this.
I don't know why director Jason Lei Howden's opus on heavy metal and the satanic forces that dwell in the vinyl grooves of its music is a devil shaped siren to me but, damn, I need to consume it. There are elements here that feel fun, playful, bizarre, but strikes just the right tone between horror and comedy. It's like if Fubar 2 and a grown up version of the Monster Squad with a dash of Hellraiser and Gentleman Broncos had a twisted love child, that's the best way to describe what's happening here. It makes no sense and seemingly has nothing redeeming about it but it has this aura around it that is promising a viewer one great time if you give in to its wiles. Consider me enchanted.
Barista Trailer
Literally, there could be no worse tasting beverage, to my mouth, than coffee.
I've tried it, I've sweetened it, and the only thing I know is that I would love for all of my days to ingest the aromatic pillows of coffee while keeping it well out of the way of my pie hole. Director Rock Baijnauth, and the team that put together the wicked good Somm and the socially controversial Super Size Me, has slapped together a trailer that actually makes competitive coffee making something worth being excited about, and does so wickedly well. We all know that this isn't going to be a documentary that will change international policy but when this trailer takes the time to slow down and focus on the individual stories of those we're following here it elevates this to another level. It's no longer about the silliness of beans and mixology and how to prepare this beverage differently, it's a story of these people's lives and passions. No matter if we're talking about the Dali Lama or sidewalk painters, as long as you're focused on telling a good story anything can be interesting and this very well be that experience.
Brand: A Second Coming Trailer
Not a big fan.
Even though director Ondi Timoner has chosen Russell Brand as her latest muse, moving away from socially conscious fare like We Live in Public and Cool It, for a moment there's something fascinating about this guy when you spend more time lingering on this string haired fellow rather than consuming his quick soundbites. This trailer gets more and more interesting the deeper you go and it's just a wild ride in pinning down exactly why he's so fascinating as a human specimen. He's seen the highs and the lows and everything in-between so it's a curious case here as to why this deserves your consideration. Delving into his personal life and excavating the sordid details of who he is as a person is a unique angle to take on a guy that almost defies definition but this trailer takes the time to chart all of this. Where we end up is a lovely place: Wondering whether he's full of it or a genuine article who is looking to start some kind of revolution.  Even though I could go either way on the guy I am nonetheless intrigued enough by the offer to see if he's worth all the trouble.
Super Mansion Trailer
Come on, this has got to be good, right?
With characters named Cooch and Jewbot and Bryan Cranston bringing order to this chaos there's got to be some gold in these hills. Thanks to the success of Robot Chicken and Rick and Morty there seems to be a sweet spot for animation that challenges expectations, does something a little different than other animated fare, and has a wicked sense of humor. It's a fine line between completely inane and spot-on hilarious but the clips here Gatling gun through a series of set-ups and punchlines that mostly work. There's some trepidation on my part for a few things that pop up but, out of context, it's not hard to see that the caliber of people they've brought in to help voice this thing is wildly impressive. Here's to hoping it's more hit than miss.
The Night Crew Trailer
Straight up, one of the nicest experiences I've had at the Comic-Con.
A couple of years ago at the San Diego Comic-Con I had a chance to interview director Christian Sesma and actor Jason Mewes. It was one of the more enjoyable and insightful conversations I've had while interviewing in the 10+ years I've been going to that thing. What makes this trailer so pleasurable is that this is exactly the kind of movie I would have rented back in 1990, a shoot-em-up explosion fest where everyone is expendable (and usually is) and the only stakes are the ones that are artificially placed on our protagonists.  This is a Cannon Group classic if there ever was one but, more importantly, Sesma is showing that independent movies don't have to be navel-gazing introspective bore fests with people sitting in a rented apartment in LA with stock white plastic vertical blinds. No, you can go out, shoot some guns, blow stuff up, and have a fun time with the plot. Count me in on this.
Nota bene: If you have any suggestions of trailers to possibly be included in this column, even have a trailer of your own to pitch, please let me know by sending me a note at Christopher_Stipp@yahoo.com or look me up via Twitter at @Stipp
In case you missed them, here are the other trailers we covered at /Film this week:
Beasts of No Nation Trailer – Fuuuuuuuuuu...
Goosebumps Trailer #2 - A throwback-like delight.
Our Brand Is Crisis Trailer - Interesting but that's about it.
James White Trailer - Dense and powerful.
The Hallow Trailer - Don't think I really know, or care, what's going on here.
Demolition Trailer – Seems like a high-concept story hiding behind something superficially profound.
Krampus Trailer - Yurp. I'm there.
Room Trailer - Devastating.
Carol Trailer - Looks wickedly great but this trailer completely bums me out.
Keith Richards: Under the Influence Trailer – Amazing, something that has sparked interest in the longest living punchline for comedians everywhere.
Where to Invade Next Trailer – Nope.
Back in Time Trailer – I'm actually wildly interested in this.
I Smile Back Trailer – Heavy.
The Program Trailer – I like the intensity.