Cool Stuff: Gigantic 120,000 Piece LEGO Construction Of Erebor From 'The Hobbit'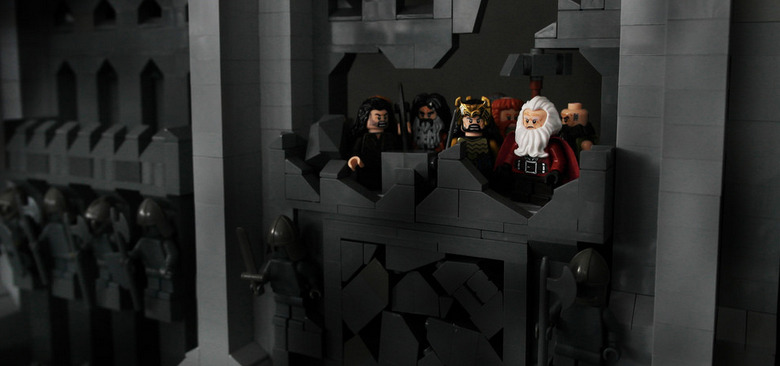 We may receive a commission on purchases made from links.
Next month brings the new video game LEGO Dimensions, linking the world's of the LEGO versions of Back to the Future, Ghostbusters, Scooby-Doo, Lord of the Rings and more. But I'm not even sure the LEGO video game world will be as massive or impressive as this latest creation.
LEGO master builder Michal Kazmierczak has constructed a 120,000 piece The Hobbit LEGO Erebor set, and you won't believe how big and detailed this creation is. Even more impressive is that it's not just an exterior LEGO creation, but it also has an incredible interior as well. I can't even imagine how much this cost to create.
Here's some images of the LEGO Erebor creation from Michal's Flickr (via Gizmodo):
This creation is 7 feet tall, 5.5 feet deep, and 6 feet wide, with a weight of 286 pounds. The LEGO piece count may not be anywhere near the number of gold pieces that are in Erebor, but that's still an insane amount of LEGO pieces. It's certainly way bigger and cooler than one of the official The Hobbit LEGO sets that attempted to bring just one part of Erebor to toy shelves for Middle Earth fans to build at home.
If you need more LEGO fun with Gandalf, Bilbo, Legloas and more characters from Lord of the Rings and The Hobbit, the LEGO Dimensions video game arrives on September 27th.
Otherwise, if you're not the LEGO type, you can still head to theaters in October to see The Hobbit trilogy all over again, but this time in the extended edition format which has never played on the big screen before. There's a chance you might spend more time watching The Hobbit in theaters than Micha? Ka?mierczak spent buidling this LEGO Erebor set. Or at least it will feel like you spent more time in theaters.