'The 5th Wave' Trailer: Chloë Grace Moretz Finally Gets Her Own Dystopian YA Movie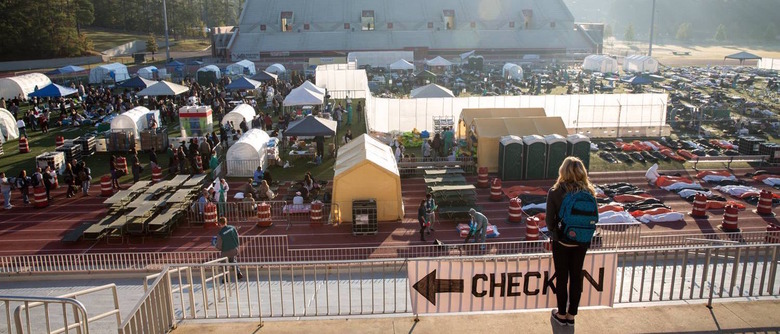 There comes a time in every young actor's life when he or she must attempt to lead their own dystopian YA franchise, and for Chloë Grace Moretz that time is now. She stars as Cassie The 5th Wave, based on Rick Yancey's hit teen novel about a world torn apart by invading alien forces. Naturally, the book is the first in a trilogy.
Ron Livingston and Maggie Siff play Cassie's parents, Alex Roe and Nick Robinson are her handsome love interests, and Liev Schreiber, Maika Monroe, and Maria Bello also star. Watch The 5th Wave trailer after the jump.
Here's hoping that the next 5th Wave trailer is better than this one, because from here it just looks like a mishmash of YA tropes. The alien premise looks lifted from The Host. The love triangle should feel familiar to anyone who's seen Twilight or The Hunger Games. And just like The Maze Runner, The 5th Wave enjoys capitalizing normal words. (You can definitely hear the capital O in "the Others," just as you could hear the capital G in Maze Runner's "the Glade.")
Which is disappointing, since the source material is actually very well regarded. Everyone from The New York Times to The AV Club to Entertainment Weekly heaped praise on it when it first hit shelves. Clearly there's something special about this story; it just doesn't seem to come through in this trailer.
The 5th Wave arrives January 15, 2016.
In The 5th Wave, set in the present day, four waves of increasingly deadly attacks have left most of Earth decimated. Against a backdrop of fear and distrust, 16-year-old Cassie is on the run, desperately trying to save her younger brother. As she prepares for the inevitable and lethal 5th wave, Cassie meets a young man who may become her final hope.