VOTD: 45-Minute Career-Spanning Wes Craven Interview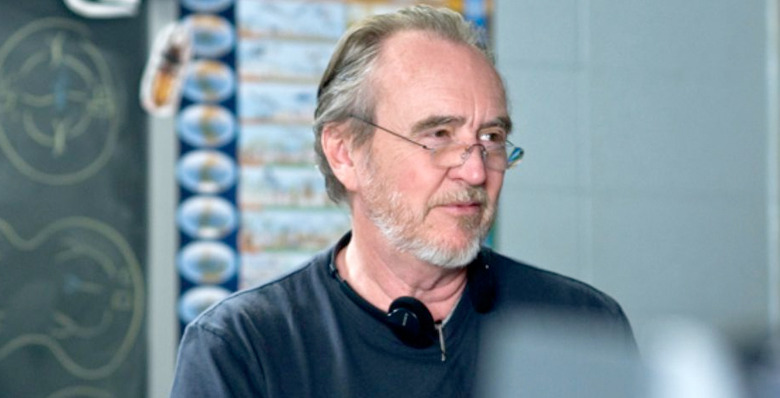 Last night brought the tragic news that iconic horror director Wes Craven had passed away at age 76. The man was responsible for helping change the face of horror with A Nightmare on Elm Street and also reinventing the slasher subgenre by pulling back the curtain on all its tropes while also adhering to them in Scream. You'd be hard-pressed to find a horror director who wasn't influenced by the work of Wes Craven.
Therefore, it's the perfect time to take a look back at an extended Wes Craven interview from Fangoria TV's series Screamography, which chronicled the rise of some of the most iconic filmmakers in the horror genre from their early upbringing through their most well-known achievements in cinema. Watch the all-encompassing interview below!
Here's the entire Screamography interview with Wes Craven from Hidden Clips:
The interview begins in Craven's early years, talking about his Baptist upbringing and difficult childhood, how he became exposed to movies despite being forbidden from watching them, and much more. All of this helped shaped the twisted images that Craven would bring to the big screen, beginning in the 1970s.
This is is truly a fascinating interview, basically acting as an Inside the Actor's Studio episode for Wes Craven. The horror filmmaking even talks about how he wasn't necessarily dedicated to making only horror films, and that after making his debut with Last House on the Left, he tried to get other non-horror movies made, writing comedies that he hoped to direct. But no one was interested unless Craven was doing horror again.
Craven did end up stepping away from horror much later in his career when he directed Music of the Heart in 1999. But as we all know, his legacy will always be the nightmares he gave us, and that's nothing to be ashamed of at all.