Richard Pryor Biopic Finally Happening, Eddie Murphy Confirmed To Join Cast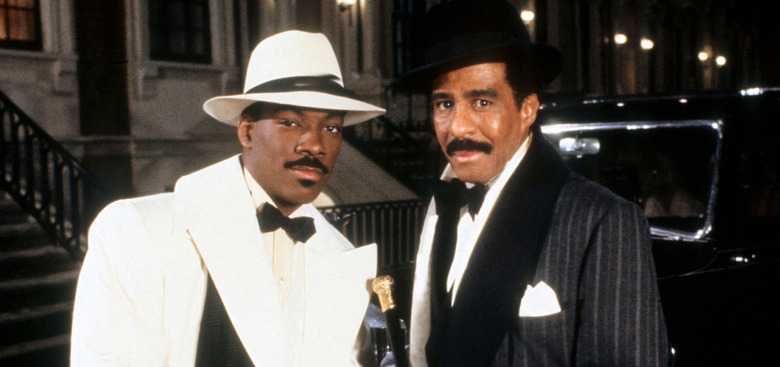 After kicking around development hell for years, The Weinstein Company is finally getting a biopic about legendary comedian Richard Pryor off the ground, and the cast has been finalized for production to begin in March.
As reported just over a year ago, Mike Epps will be taking the lead role as the late Richard Pryor, the man responsible for inspiring a whole new generation of comics and changing the face of stand-up comedy forever. In addition, some of the primary supporting cast has been confirmed and expanded as Eddie Murphy also joins the Richard Pryor biopic.
Deadline has word on the greenlight for the long-developing Richard Pryor biopic that will be directed by The Butler director Lee Daniels with a script from Dreamgirls scribe Bill Condon and Fox's Empire collaborator Danny Strong. With help from Jennifer Lee Pryor, the widow of the late comedian, the film will follow the meteoric rise of the comic, breaking barriers on film and television, starting with his childhood and moving through his harder years in show business.
Back when Mike Epps had been confirmed to be taking the role of Richard Pryor again, Oprah Winfrey teased some kind of involvement with the project since she was present for a table-reading of the script, and now we know that she'll be playing Pryor's grandmother, who infamously ran a brothel where she raised and abused the comedian as a child.
In addition, Kate Hudson has been confirmed to play Jennifer Lee Pryor (Anne Hathaway was previously in the running), and Eddie Murphy has officially come on board to play Pryor's father, Leroy "Buck Carter" Pryor, who was a notorious drunk and hustler frequently brought up in Pryor's act.
Bringing Murphy into the fray as Richard Pryor's father is an intriguing one, especially since Murphy was once attached to play Pryor in the long-developing biopic back in 2009. And even though it's just six years later, it sounds like Murphy was just too old to play the role now. Or maybe Epps, who has an even longer history with the project spanning back to 2005, is just better in the role.
The life of Richard Pryor is a fascinating one, and while I'm intrigued to see his story play out on the big scree, I hope it offers a little more than the standard troubled origin story of a future iconic entertainer, because we've seen that countless times with musical biopics already like Walk the Line, Ray and more recently Get On Up. With Lee Daniels behind the camera, it's a toss-up a to whether or not he can deliver something special, but I'm hoping for the best.