Jonathan Demme Is Working On A "Space Age" Justin Timberlake Concert Documentary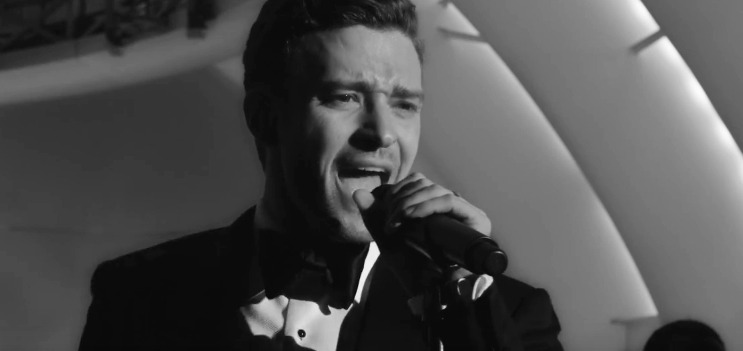 After dropping a back-to-back double album in 2013, pop sensation Justin Timberlake embarked on the 20/20 Experience World Tour, a 134-date global concert tour spread out over 14 months that took him to five different continents, delivering concerts where he was playing 30 songs some nights. The man is a true performer.
But if you weren't lucky enough to see Timberlake perform live, that doesn't mean you won't get a taste of what his live performance in concert was like, because Silence of the Lambs director Jonathan Demme, who currently has Ricki and the Flash with Meryl Streep in theaters right now, is working on a Justin Timberlake concert documentary chronicling the last night of the tour.
Entertainment Weekly reports Demme, who has directed a trilogy of concert documentaries for the legendary Neil Young, not tom mention a concert film for Kenny Chesney, the Talking Heads documentary Stop Making Sense and several music videos throughout his career, was on hand to shoot Timberlake's final tour stop in Las Vegas at the MGM Grand Garden Arena.
This fall, Demme will edit the footage he shot at the concert and turn it into an independently financed feature film that the director says is "very emotional, very exciting." He also describes it in a rather strange way by saying, "It's a space age music film!" Demme goes on to say:
"There's tremendous dancing in this piece. He's got an extraordinary band called the Tennessee Kids. Huge horn section, two lead guitars, two drummers, eight dancers, four exquisite background singers. And we caught them on their last performance."
You can get a taste of what Timberlake does on tour in this extensive footage shot by a fan at a concert in New Orleans in 2014, but you're probably better off waiting to see how a real filmmaker like Demme presents the pop star's performances. And considering he calls Timberlake a "funky Fred Astaire," it's clear that he's a fan of what he shot at the concert.
Timberlake already has a solid film career with roles in films like Inside Llewyn Davis, Bad Teacher and The Social Network, but this is the first time his work as a pop star will grace the big screen outside of his songs being part of the soundtrack to a feature film.
As someone who rather enjoys Timberlake's passion for music, and ability to do almost anything, including comedy, I'm very interested to see what he and Demme have done for this concert documentary.