Watch A Trailer For 'The Empire Strikes Back' Cut In The Style Of 'The Force Awakens' Teaser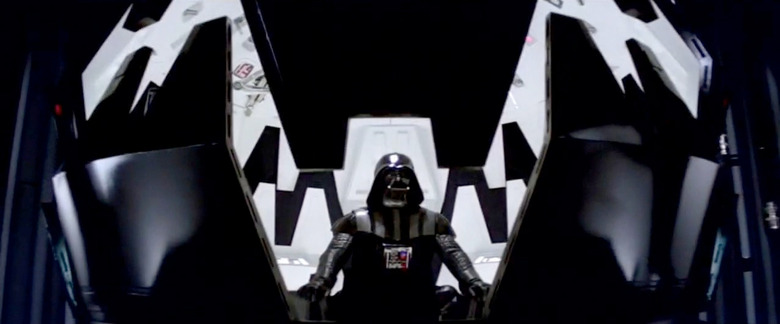 Yesterday brought some brief new footage from Star Wars: The Force Awakens yesterday, featuring the first footage of John Boyega wielding a lightsaber (specifically the lightsaber that was Anakin Skywalker's, passed down to Luke Skywalker by Obi-Wan Kenobi).
But today we have a fanmade trailer for one of the movies from the original trilogy, The Empire Strikes Back. YouTube user Dan Flesher has cut a modern trailer for Episode V, using the same music, cuts and cues from the second teaser trailer for Star Wars: The Force Awakens. It's an extremely well-done edit that uses footage from the movie we all know in a cool teasing way. It makes me wish I could watch Star Wars all over again without knowing anything about it.
Watch The Empire Strikes Back trailer recut in the style of The Force Awakens after the jump!
Thanks to The Playlist for bringing this video to our attention:
What hardcore fans will particularly like about this trailer is that not only does it use the original Lucasfilm title card, before they got a shiny logo, and text bumpers with the studio name and title, but it also utilizes the original footage of the Emperor having a holographic meeting with Darth Vader instead of the updated version from the Blu-Ray and DVD release of the movies.
Next week begins the onslaught of even more Star Wars stuff as Force Friday is just one week away, bringing an assortment of new toys, books, comics and just about anything you can think of that can be branded with the title, characters and vehicles of Star Wars. There will be an 18-hour live unboxing event opening all of the new toys, and then we've got a long three months until the movie arrives on Dcember 18th.