VOTD: Kid's Optimus Prime Birthday Cake Actually Transforms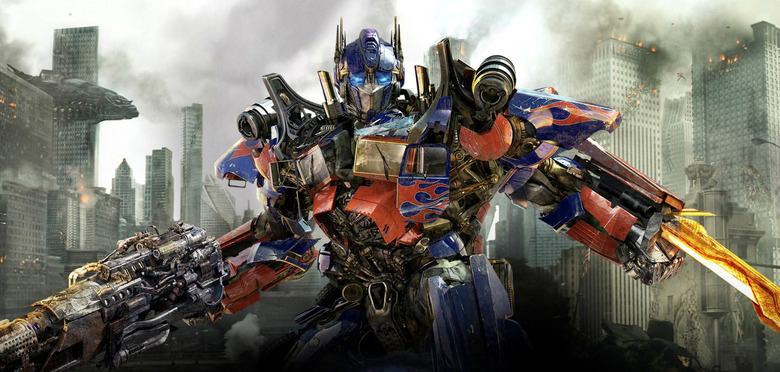 When you're a kid, and you love something like Teenage Mutant Ninja Turtles, SpongeBob SquarePants, Masters of the Universe, Transformers, Star Wars or whatever, one of the coolest things you can do is have a birthday cake with your favorite characters thrown onto the frosting that is about to make you run around like a monster and give your parents a headache.
However, technology these days has made cake so much more impressive than just transferring an image to a flat sheet cake. There are cakes of all shapes and sizes, and one kid will never forget his sixth birthday, because his father made him an Optimus Prime birthday cake that actually transforms from vehicle form into the robot hero we all know.
See the transforming Optimus Prime cake in action below!
Here's video of the awesome Transformers cake from PSFK (via Gizmodo):
The mastermind behind this cake that will make all other fathers birthday efforts look feeble is YouTube user Russell Munro. So how did he do it? Well, he actually used a 3D printer to construct a transforming base for the cake, and then used actually baked goods and frosting to help cover up the motors and mechanisms that allow Optimus Prime to transform. Here's the frame he used to construct the cake (apologies in advance if you're allergic to vertical video):
Unfortunately, there's no step-by-step process available for anyone who wants to take the time to blow their kid's mind, so maybe your kid will be happy with just seeing a video of the cake instead. Of course, showing them this video just might blow up in your face because then they'll demand their own transforming birthday cake.
Now if only someone could deliver this transforming Optimus Prime birthday cake and also this transforming Optimus Prime LEGO set, that could make for one of the best birthday parties of all-time.