Watch The Trailer For 'The Hobbit' Trilogy Extended Edition, Hitting Theaters In October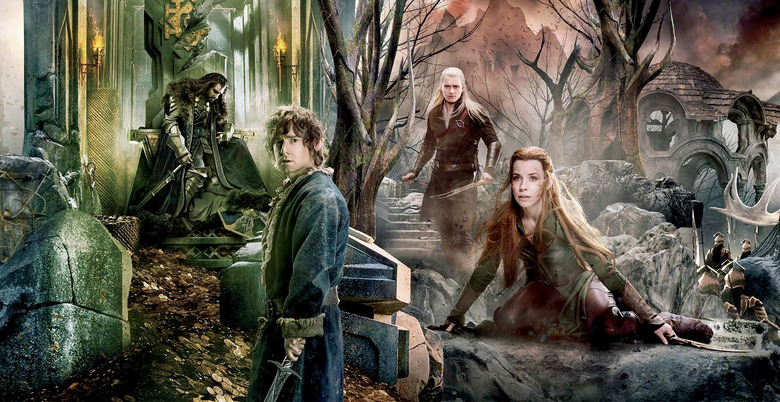 We may receive a commission on purchases made from links.
Earlier this month, we learned Peter Jackson's The Hobbit trilogy would be returning to theaters in October, but it would be the extended edition of each film on the big screen this time, marking the first time the longer editions of the film have played in theaters. However, official details on the screenings were still a little hazy today.
But that's changed as Fathom Events and Warner Bros. Pictures have just announced the official dates for The Hobbit trilogy extended edition in theaters, and they've also released a trailer for the event which you can watch below!
Here's the trailer for The Hobbit trilogy extended edition from Fathom Events:
Each of the movies will play on a separate single night, for one night only, in October. Here's the schedule: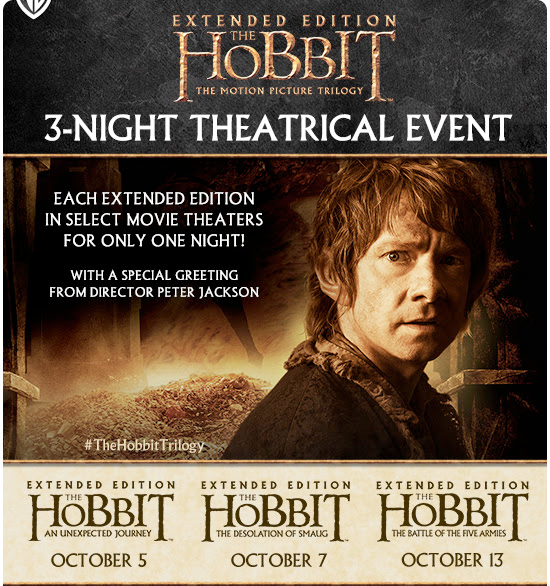 And since each of these movies plays on a single night, you'll have to buy a ticket to each movie as there doesn't seem to be an option where you can buy a pass for all three movies. Considering what a chore it would be to sit through the extended edition of The Hobbit movies, which were already too long and nowhere near deserve of longer versions like Lord of the Rings, you would think they might cut fans a break on the cost side of things, but apparently not.
But at the same time, this also makes it easier to see only The Hobbit: The Battle of the Five Armies extended edition when it premieres on October 13th. That's really the only one that might be worth checking out, if only because the movie has been confirmed to be R-rated after being rumored earlier this month. But you could also just wait for the movie to arrive on Blu-Ray and DVD on November 17th.
So if you're a die-hard fan of Peter Jackson's film adaptation of J.R.R. Tolkien's classic fantasy novel, or you just want to see what it takes to make one of The Hobbit movies R-rated, then you can buy tickets for the event right here and prepare for you journey back to Middle Earth, complete with introductions from Peter Jackson for each movie.
From Academy Award-winning filmmaker Peter Jackson comes one of the most magical epic adventures in motion picture history, adapted from the enduringly beloved novel, The Hobbit, by J.R.R. Tolkien. The Hobbit Trilogy tells a continuous story set in Middle-earth 60 years before The Lord of the Rings. Nominated for 7 Academy Awards® and winning numerous prominent awards, The Hobbit Trilogy is an epic journey of men, hobbits, dwarves, elves and the rest of Middle-earth's creatures and cultures.