Christopher Guest's 'Mascots' Brings Back Jane Lynch, Parker Posey, Bob Balaban And More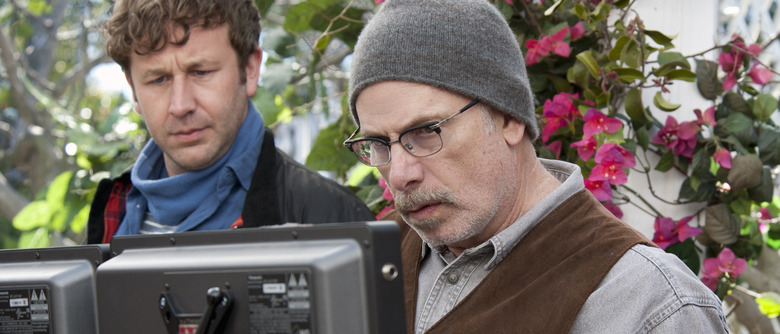 Mascots marks new territory for Christopher Guest in that it's his first-ever movie for Netflix. But the team he's assembled for it will look pretty familiar. Jane Lynch, Bob Balaban, Parker Posey, and Jennifer Coolidge are among the Guest regulars lined up for his latest mockumentary, according to a new report. Get the latest Christopher Guest Mascots casting updates after the jump. THR reported the news. While Netflix has not yet commented, the trade's sources indicate Lynch, Balaban, Posey, and Coolidge are all in various stages of negotiations for Mascots, along with John Michael Higgins and Chris O'Dowd.
All six actors have worked with Guest previously. O'Dowd first teamed with him for the 2013 HBO series Family Tree, while the rest have appeared in Guest's last three movies — Best in Show (2000), A Mighty Wind (2003), and For Your Consideration (2006). Balaban and Posey's relationship with Guest stretches back even further, to 1996's Waiting for Guffman.
However, at least a couple of Guest's usual cast of players are likely to sit this one out. Neither Eugene Levy nor Catherine O'Hara, both of whom have been working with Guest since Waiting for Guffman, are expected to return. The reason is unclear. One possibility is that it comes down to scheduling, as both actors star in the Canadian TV series Schitt's Creek.
Mascots is expected to be a mockumentary in the vein of Guest's earlier hits. The description for the new film reads as follows:
Welcome to all the drama, intrigue, and occasional excitement of the 8th World Mascot Association Championships, where a group of "unusual" men and women, with big heads and furry suits, compete to win the prestigious Gold Fluffy Award and be crowned Best Mascot in the World.
Shooting begins in Los Angeles this November. Mascots will debut exclusively on Netflix in 2016.