This Week In Trailers: Para Elisa, Mateo, The Red River Runs Through It, The Armor Of Light, All American High Revisited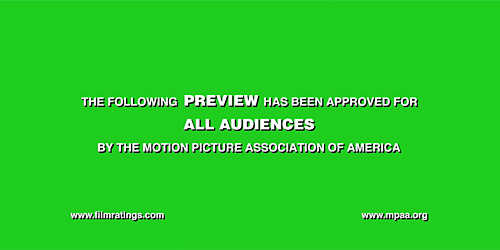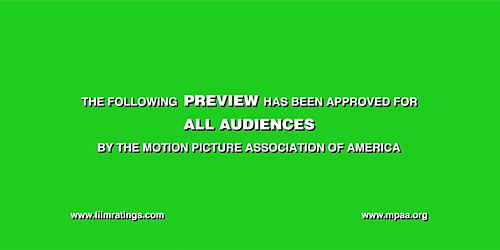 Trailers are an under-appreciated art form insofar that many times they're seen as vehicles for showing footage, explaining films away, or showing their hand about what moviegoers can expect. Foreign, domestic, independent, big budget: What better way to hone your skills as a thoughtful moviegoer than by deconstructing these little pieces of advertising? This week we talk about gun control, about a city yearning for its place on the rock and roll map, some weirdo who dresses like a doll and likes to try and kill people, a roving musician who knows how to espanol, and we catch up to some graduated high schoolers three decades later to see how they turned out.The Armor of Light Trailer
Here's everything to know why there will be little no movement on the mere notion of doing something about gun control: The NRA lobby. I'm not meaning to politicize when talking about a trailer about guns, but when people want to talk about mental illness coupled with easy access to weaponry if you're not willing to look around the rest of the world to see how we rank for deaths by handguns then the point will forever be lost.
Director Abigail E. Disney (who has an IMDB resume that speaks to someone with a socially conscious focus) quietly begins this trailer with establishing who we're seeing. There isn't much in the way of statistics or arguments or sides or anything that would indicate why we're here but it slowly digs its hook in by flipping the script. Instead of getting a loosey goosey liberal to rail against guns and advocate for gun control you have someone who is deeply entrenched in the culture who seems to be having a crisis of faith. Marrying his ideas of second amendment with the realities of what violence has been wrought on our streets, in our culture, in the lives of those affected by gun violence, is utterly captivating.
Para Elisa Trailer
It's that time of the year when kids are back in school, when the tripe that is August releases are finally at an end, and when horror movies begin popping up.
I couldn't tell you what in the hell is happening here but I like it. Director Juanra Fernández is trying to craft something gnarly here. What's commendable is how it doesn't depend on spilling its secrets. It teases with enough quick edits that the net result is a trailer that welcomes you into a world that has no need for subtlety or subtext, it just wants to get bloody and disgusting. Again, in the absence of any kind of narrative we're left to fill in the gaps on our own. What those gaps could possibly be? Dunno. But, what I like is how absolutely random everything looks and feels.
The Red River Runs Through It Trailer
"I know, but he's proud of his town. That's a rare thing these days." – Del Griffith
There's just something wildly intimate and personal and awesome about someone who wants to pen a love letter to a place from a certain time. Director Micah Dahl is doing just that in his bid to create a documentary about the music scene of Fargo, North Dakota from the 1980's through today. I couldn't tell you one band I know that has hailed from this part of the world but there's just something very personal about a documentary that is trying to trap time in a bottle if only to dissect, or postulate, why we should be interested in knowing anything at all about this place. Dahl is on Indiegogo trying to drum up support for this project but this trailer feels and looks so raw and visceral. It's something that's missing in a lot of trailers nowadays so, hell yeah, defend your thesis and let's see what you've got.
All American High Revisited Trailer
I know it's not burning a hole on anyone's Top 100 list but Twenty Bucks is a fun movie. Lost in all the introspection and navel gazing, the pontificating about life's essence, are those movies that can be enjoyed and seen for the entertainment value they bring.
The director of that movie, Keva Rosenfeld, directed a documentary in 1986 called All American High and it pretty much acted and functioned like any other reality television show on the air today but it did it within the running time of a feature. What makes this such an interesting draw, to me at least, is how it sets up where it came before and where it plans on ending up at the end. To get those human stories of how people transition from young adulthood into being the people they ended up becoming is compelling drama. Nothing speaks to real evolution than following kids in their formative years and then catching up with them nearly 30 years later. It's not high falutin but it'll do.
Mateo Trailer
I'm mesmerized.
I have no idea who this guy is and I couldn't tell you why director Aaron I. Naar took a shine to the man but I'm glad he did. There's something so uplifting about someone trying to hustle out there, trying to make something happen, someone who doesn't care he doesn't fit in the usual profile, that the story itself is its own reward. The guy proves he's a real cantante, legit, and his story seems wildly fascinating. He's not blowing up anyone's music charts but, who cares, it's his artistry that makes the story and this seems good enough to delve into and enjoy.
Nota bene: If you have any suggestions of trailers to possibly be included in this column, even have a trailer of your own to pitch, please let me know by sending me a note at Christopher_Stipp@yahoo.com or look me up via Twitter at @Stipp
In case you missed them, here are the other trailers we covered at /Film this week: