Watch Teens React To 'The Hunger Games: Mockingjay - Part 2' Trailer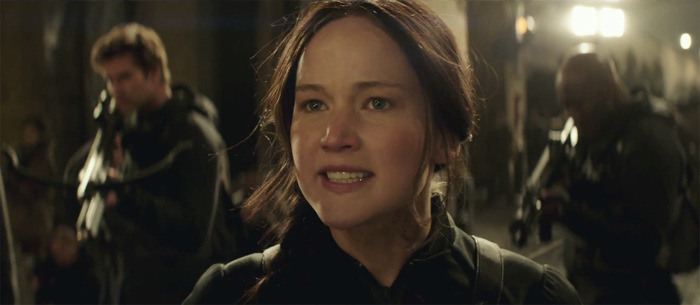 Earlier this year we watched Kids React to The Avengers: Age of Ultron trailer, and then we went to the opposite end of the spectrum to watch the Elderly React to Batman v. Superman: Dawn of Justice trailer. And now we're landing somewhere in the middle with Teens React to The Hunger Games: Mockingjay – Part 2 trailer.
The final installment of the blockbuster young adult sci-fi franchise is coming in November, and as you can see in this video, right off the bat, these teens are extremely excited for this movie. Well, most of them are excited for it, while a couple of them just don't seem to care and one is much more into The Maze Runner.
Here's Teens React to The Hunger Games: Mockingjay – Part 2 trailer:
This just goes to show you how much teens are invested in a franchise like The Hunger Games, which means Lionsgate is hitting their target audience pretty well. One of my favorite parts is when a couple of the viewers, who have clearly read the books, react to a sequence where a pivotal event happens towards the end of the book. We won't spoil what that is, but it's going to be a big deal for those who haven't read the book series.
However, I'm a little curious as to how one of the girls in the video, who is very excited about the movie, hadn't seen the trailer yet. How does she not seek things like that out if she loves these movies so much?
By the way, can I just say how thoroughly confused I am by that kid wearing an Affliction leather jacket and a Star Wars t-shirt? Who are you, dude?! But kudos to the kid who's wearing a Los Pollos Hermanos t-shirt. He clearly knows good stuff when he sees it.