Does Superman Appear In 'Suicide Squad'?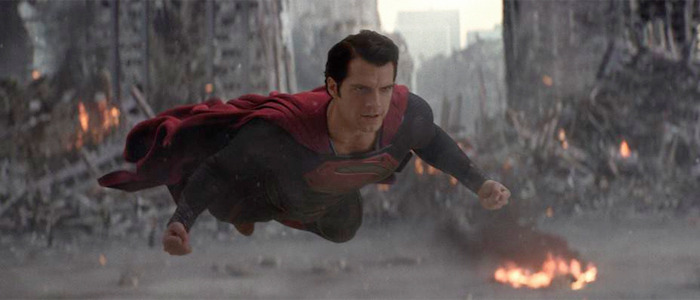 Even before the Comic-Con trailer for Suicide Squad officially made it online, spy photos from the Warner Bros. set had confirmed that Ben Affleck will appear in the DC Comics cinematic universe film as Batman. It only makes sense, as his arch nemesis, The Joker (Jared Leto) is a primary character in the movie.
However, what about his future opponent, The Man of Steel? Since Superman and Batman will soon come to blows in Batman v. Superman: Dawn of Justice, it stands to reason that Superman could get involved with what happens in Suicide Squad. Well, someone finally asked Henry Cavill about whether or not we'll see Superman in Suicide Squad. So what did he say?
Speaking to Metro.co.uk (via CBM), without hesitation, Cavill firmly said ,"No." He wasn't playing coy, he didn't dance around the question, and he didn't cheekily say "I don't know." When you think about it, this makes perfect sense. More than likely, Suicide Squad will be taking place mostly in Gotham City, which is something that Superman doesn't seem to really mess with since he has his hands full in Metropolis.
Plus, throwing Superman into the mix would probably create some problems with the narrative since the Kryptonian could probably thwart whatever conflict is at the center of Suicide Squad. That doesn't mean there won't be a reference to what Superman is up to during this movie, but since the Suicide Squad trailer was more watched than the new Batman v. Superman trailer, it's clear the movie doesn't need any help from Supes anyway. Plus, maybe there's a chance a last minute credits scene will be shot to tease Justice League in 2017, but it just hasn't happened yet.
It's also important to remember that at this point we're unsure of the timeline as far as whether Suicide Squad takes place before or after Batman v. Superman: Dawn of Justice (though there have been rumors that it takes place before the latter movie). But we already know that it takes place after Man of Steel since there's direct reference to Superman in the trailer. But we're not entirely sure what Superman is doing during the events of Suicide Squad either.
And for those who might be disappointed at the lack of Superman in Suicide Squad, you can take solace in Cavill's tease that he could end up appearing in the sequel, should one actually happen. When asked about the potential of him appearing in a Suicide Squad 2, he said, "I might be." That's likely him acknowledging that anything is possible, but I doubt there's even been discussions about that yet.
Are you bummed about not seeing Superman in Suicide Squad?