Nintendo May Finally Start Making Movies Again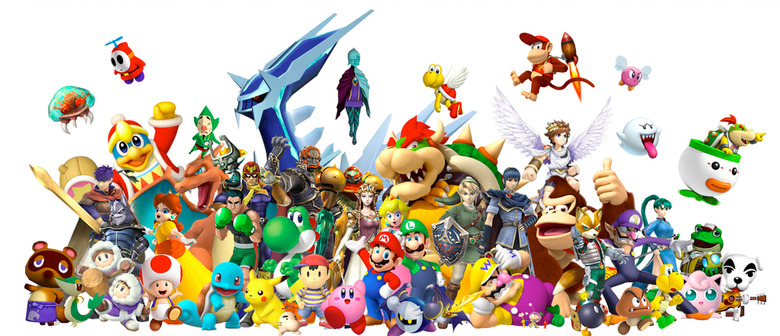 Nintendo made their first and only foray into motion pictures with the positively disastrous 1993 adaptation Super Mario Bros., which was recently skewered by the folks at Honest Trailers. Since then, the video game company has steered clear of bringing any of their other characters to the big screen, and we don't blame them
But it's been 22 years now, and with a new deal at Universal Studios bringing Nintendo characters to life in a new theme park environment, the company might be turning over a new leaf when it comes to expanding the media reach of their most treasured characters to create some Nintendo movies.
Nintendo's new stance on film adaptations came buried in a June report on the company's earnings (via Fortune) where the company said, "For Nintendo IP, a more active approach will be taken in areas outside the video game business, including visual content production and character merchandising."
As the world of media has become much more interconnected, Nintendo is now much more interested in integrating their video game creations into the world of movies, and maybe television. Here's what Nintendo's creative mastermind Shigeru Miyamoto said about the change:
"We've had, over the years, a number of people who have come to us and said 'Why don't we make a movie together—or we make a movie and you make a game and we'll release them at the same time?' Because games and movies seem like similar mediums, people's natural expectation is we want to take our games and turn them into movies... I've always felt video games, being an interactive medium, and movies, being a passive medium, mean the two are quite different....As we look more broadly at what is Nintendo's role as an entertainment company, we're starting to think more and more about how movies can fit in with that—and we'll potentially be looking at things like movies in the future."
There have been hints of Nintendo heading into movies and television before with a Legend of Zelda series reported to be in development at Netflix, even though that was denied by the video game company. But over the years, Nintendo has still made it to the big screen with Bowser in Wreck-It Ralph, Donkey Kong in Pixels (and almost a Super Mario credits scene too) and more.
But even with those cameos, it's not enough to satiate fans' appetite for seeing movies based on games like Legend of Zelda, Metroid, Kirby, Donkey Kong and maybe even a proper Super Mario Bros. movie. It's early days on seeing any Nintendo movies come to fruition, but this is at least a step in the right direction.