Diablo Cody Probably Won't Direct A Movie Ever Again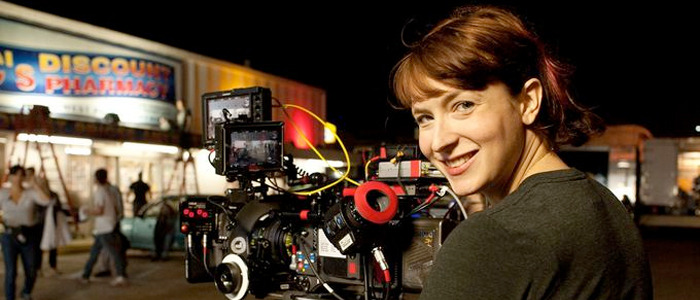 With the indie sensation Juno, screenwriter Diablo Cody was quickly thrust into the spotlight as a success story of a stripper becoming a Hollywood scribe, making her one of the better known writers of movies in the industry. However, she's yet to really match the success of her first big screen writing endeavor.
Cody attempted to broaden her horizons a bit by getting behind the camera for the first time with the 2013 movie Paradise, starring Julianne Hough, Russell Brand and Octavia Spencer, but the movie was skewered by critics after getting a DirectTV release. And it seems Cody doesn't have much faith in her directing skills either as she recently said that she likely won't ever direct another movie.
The Hollywood Reporter talked to Cody while she's been making the rounds for writing Ricki & The Flash starring Meryl Streep and Rick Springfield, and the screenwriter had this to say about continuing any sort of directing career:
"I am retired from directing. I don't think I possess the leadership qualities required to be a director."
It's a shame that we're hearing Diablo Cody quitting directing at a time when increasing the number of female directors has been wanted and desired for awhile and is finally happening slowly but surely. But at the same time, if Cody is self-aware enough to know that she can't handle directing a movie, then maybe it's best for her to stick to screenwriting.
And that's exactly what she's going to be doing. Right now Cody is working on the big screen adaptation of Mattel's popular doll Barbie set up at Sony Pictures. She should bring a rather unique voice to the iconic doll, but we'll have to see if she introduces anymore new catchphrases or strange sayings for Barbie to spout off. The Barbie movie comes out on June 2nd, 2017.
In addition, Cody is also involved in a new comedy series at Amazon focusing on comedian Tig Notaro. She's executive producing the show along with Louis C.K., which is an interesting assembly of talent to say the least.
Some people have a strong distaste for Cody's writing style, which can be a little contrived and even obnoxious at times. But she does have a penchant for writing very fleshed out, genuine characters, and she brings a unique voice to the big screen for sure. It's just one of those voices that doesn't work for everybody, and that's just fine.