Rumor: George Miller Directing 'Man Of Steel 2'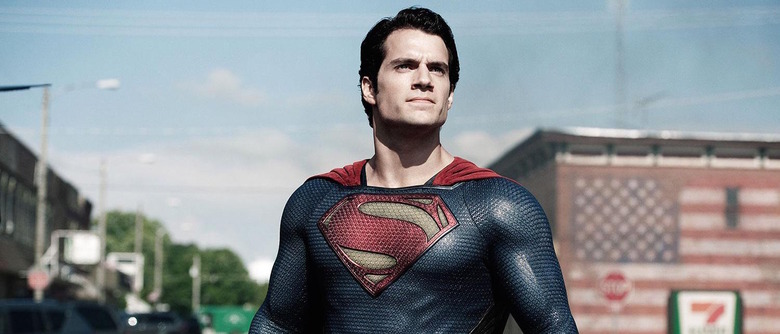 As we wait to see whether or not Warner Bros. Pictures will move forward with a sequel to Mad Max: Fury Road, it sounds like director George Miller could end up getting behind the camera for another sequel at the studio.
John Schnepp, the director of the documentary The Death of Superman Lives, has reportedly heard that Miller has been lined up to direct Man of Steel 2, the follow-up to Zack Snyder's Superman reboot from 2013. Find out more about George Miller directing Man of Steel 2 below!
Schnepp recently appeared on Popcorn Talk (via Latino Review), and that's where he said that Miller is "doing" a sequel to Man of Steel. Considering the kind of contacts Schnepp has made in the industry while working on his documentary and whatnot, it's nout out of the realm of possibility that he's heard this information from a reliable source, but we should still take this with a grain of salt for now.
All things considered though, Warner Bros. bringing George Miller onto the Man of Steel franchise wouldn't be entirely surprising. Fans and critics have been loving Mad Max: Fury Road, and even though it wasn't a massive hit, it's certainly been a pretty solid success.
In addition, the studio previously had him on board to direct a Justice League movie before the plan for a DC Comics universe was coming together (there's even a documentary on the abandoned project on the way). That movie was going to star D.J. Cotrona as Superman, Armie Hammer as Batman, Megan Gale as Wonder Woman, Adam Brody as The Flash, Common as Green Lantern, and Jay Baruchel as the villain, Maxwell Lord, but it never happened.
I think Miller has the potential to improve upon Man of Steel with his approach to action and storytelling. Not that Zack Snyder didn't do a decent job, but Man of Steel wasn't necessarily perfect, and could use his kind of approach to to the superhero genre to shake things up a bit.
However, we have no idea when a Man of Steel sequel would get off the ground, since it's not officially on Warner Bros. Pictures schedule. But when the rest of the DC Comics cinematic universe slate was announced, a solo Batman movie and also another Superman movie were said to also be in the mix for release sometime before 2019. Since Ben Affleck is already on board to direct and co-write a solo Dark Knight movie, which could even be a Batman trilogy, it would make sense for Warner Bros. to keep the Man of Steel franchise alive and kicking pretty quickly too.
Do you want George Miller directing Man of Steel 2?