VOTD: Check Out Writer Bob Gale's Incredible 'Back To The Future' Prop Collection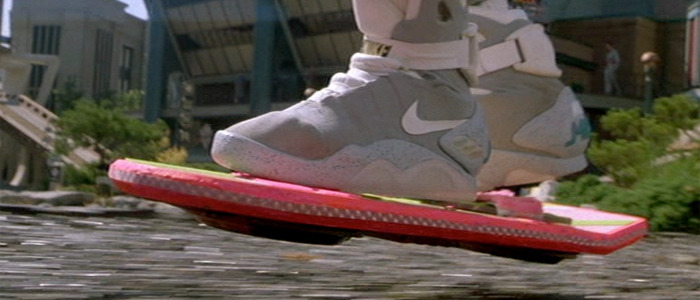 Getting ahold of authentic movie props is no easy feat, though it's infinitely easier to get your hands on items from your favorite movie sets if you've got a truckload of extra cash lying around. Or in this case, if you're the writer of a certain iconic movie franchise.
Writer Bob Gale is responsible for scripting and producing Robert Zemeckis' iconic time traveling trilogy Back to the Future, so it should come as no surprise that he has some of the most coveted props from the series of films starring Michael J. Fox and Christopher Lloyd. Trust me when I say that he has the key Back to the Future props that you would want, or at least the ones that will fit on your shelf.
Here's Bob Gale's Back to the Future prop collection from Beyond the Marquee:
As you can see in the video, Gale has the flux capacitor, the device which makes time travel, sparked by a vision had by Doc Brown when he slipped and fell in the bathroom and hit his head. Unfortunately, this particular flux capacitor is from the now defunct Back to the Future: The Ride from Universal Studios (something I sadly never got to experience myself).
He also has a set of time circuits from inside the DeLorean, which have been Photoshopped to death several times to fool the internet into thinking any given day is the day Marty McFly traveling back in time. You might be wondering why this set of time circuits exists outside of the DeLorean, and as the video explains, it's because it was part of the scene when the DeLorean was hit by a train and demolished in Back to the Future Part III.
Watch the video to see the detail on some of the other props, such as the USA Today from 2015, and all the rest of the key newspapers that we see as key props from the trilogy. And yes, the hoverboard from Back to the Future Part II is there too.
Don't forget that you can have you own as part of a new Blu-Ray set of Back to the Future coming out in October, which also has the Back to the Future animated series, of which Bob Gale directed some of the episodes. And we've come full circle.