VOTD: 'Mad Max: Fury Road' Impressively Recreated With GoKarts And Paintball Guns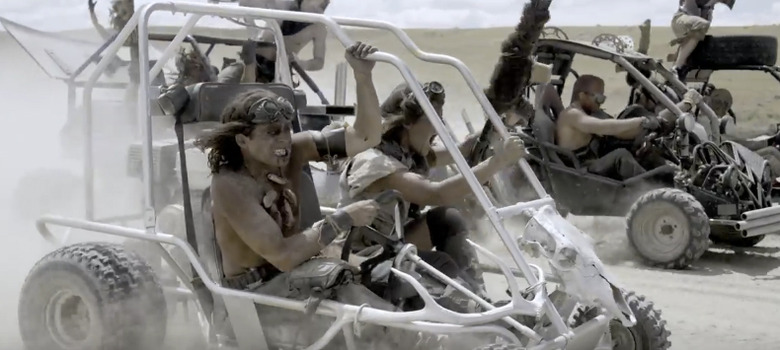 We may receive a commission on purchases made from links.
We've already seen a fair share of mash-ups involving this summer's blockbuster favorite Mad Max: Fury Road. Recently someone made an Adventure Time version of the trailer, and before that someone took elements of Mario Kart and inserted them into the trailer. And now we're getting an almost real-life version of the latter mash-up done in quite the professional manner, complete with impressive stunt work.
For those who don't know, there's a Mad Max video game arriving in stores the same day that Mad Max: Fury Road hit shelves on Blu-Ray and DVD. And the folks at Devin Super Tramp were asked to team up with Warner Bros. Games to make a viral commercial for the video game where they recreate the non-stop chase from Fury Road with GoKarts and paintball guns, and it's impressive as hell.
Watch the Mad Max Fury Road GoKart video below!
And if you want to see how they pulled it off, check out this behind the scenes video as well:
These come straight from the Devin Super Tramp YouTube page. They're known for showcasing some pretty wild stunts and physical activities, so it's not surprising to see them getting pretty physical and daring with some of these stunts done for this viral commercial for the video game.
If you're wondering how this video looks so good, with help from Warner Bros. Games, it was professionally done, shot on the RED Dragon, filmed in 6k and downscaled to 4k for YouTube. The production took place over two days in Green River Utah with the assistance of the CBR stunt team from the state to really bring the action to life.
This is one of the coolest viral videos created to promote a video game that I've ever seen, and it makes me wish those custom GoKarts were available for purchase, because I would go blasting through the desert in one of those all summer. If you want to see the trailer for the Mad Max video game arriving next month, just head over here.