Listen: Metal Band Called Okilly Dokilly Inspired By Ned Flanders From 'The Simpsons'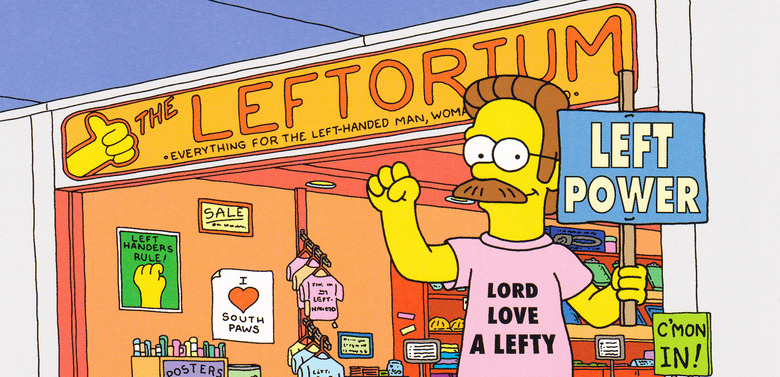 Hey-Diddly-Ho, Neighbor-eeno! What if I told you there was a metal band called Okilly Dokilly inspired by the The Simpsons' overly kind, Jesus-loving, bespectacled, mustachioed neighbor Ned Flanders? Would you be excited? Because this is a real band, purporting to be the first and only "Nedal" band. Get it?
Straight from Arizona, every member of this band is dressed as Ned Flanders, and their names are all different rhyming versions of the character. There's Head Ned on vocals, Red Ned on Synth, Thread Ned on bass, Stead Ned on guitar and Bled Ned on drums. And if you're curious as to what a Ned Flanders metal band sounds like, you can check out their demo below.
Here's the band in their full wardrobe: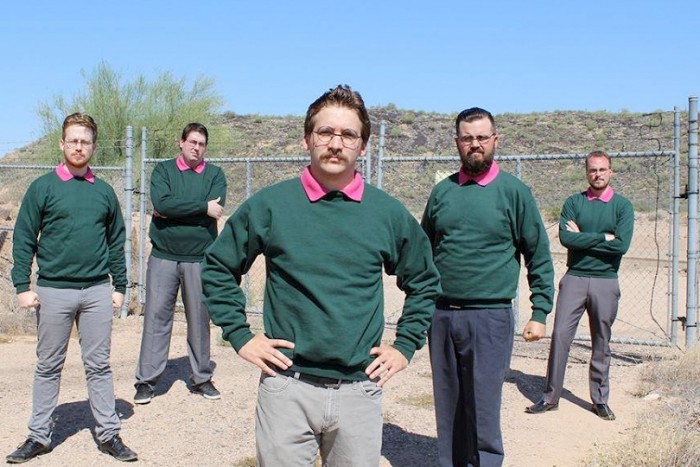 And here's Okilly Dokilly's demo (via Rip It Up):
If you're not in the right place to listen to a new metal band right now, Head Ned explains where their music lands on the scale of Simpsons-themed metal:
"Not as fast as Bartcore, and a little cleaner than Krusty Punk. Not as heavy as 'Homer J.ent' – Nedal is a happy medium in the Simpscene."
Well that just makes me want to hear what all the rest of that music sounds like. If this seems like a gimmick to you, the band totally gets that as they admit, "In reality, this is all just an over-the-top attempt at getting Matt Groening's autograph, even if it comes on a cease and desist letter." They're joking (mostly), and if you need more proof they're serious about this band and you're in the Phoenix area on September 5th, you can see their first hometown show
Otherwise, you can check out the band's Facebook page for more, where they just come right out and say, "Most of our songs are direct Ned quotes." Now if only someone could start a Home Simpson metal group and they can have a battle of the bands in the Springfield of their choice.