'Sleeping With Other People' Red Band Trailer: Jason Sudeikis & Alison Brie Are Too Friendly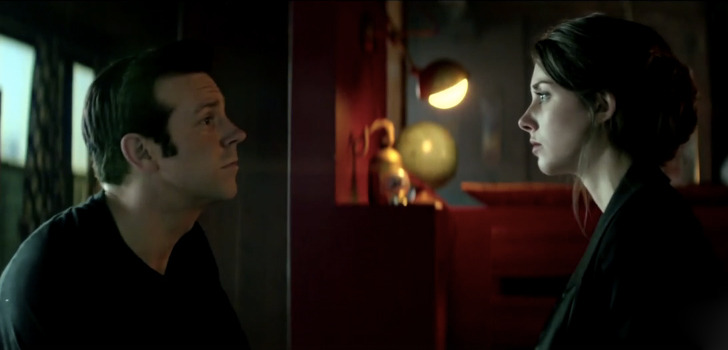 Romantic comedies usually don't impress me. They're just not my cup of tea unless I really like the on-screen talent involved. More often than not it's the indie romantic comedies that bring something fresh enough to shake up the subgenre to make it entertaining and sincere, and that's exactly what happens with Sleeping with Other People.
The Sundance selected movie from Bachelorette writer and director Leslye Headland features Alison Brie and Jason Sudeikis as two two sex addicts unable to commit to real relationships who decide to hold each other accountable for their destructive behavior and strike up quite the strong bond. So strong that they begin to act like a couple, even though they're not, and you know what that means
This is an R-rated romantic comedy so the new Sleeping with Other People red band trailer is the best way to get the right vibe from this hilarious, authentic romance. Watch the new trailer below!
Here's the trailer, originally from Yahoo:
I was lucky enough to see the movie at Sundance back in January, and in my review from the festival, I wrote:
"Sleeping with Other People isn't exactly groundbreaking, but it's the perfect way to pull off romance, by making it believable, satisfying, funny and endearing. Headland has crafted a script chock full of authentic characters and conversations, and it comes together wonderfully in front of the camera thanks to Sudeikis, who should be a bona fide star after this film is released, and Brie, bringing the alluring combination of being sexy and lovely, even when her character is making terrible decisions."
In addition, Sudeikis really puts in a breakthrough performance, "delivering not just the hilarious, off the cuff banter we've come to expect, but some surprisingly subtle spellbinding gentlemanly charm, like a mix of Chevy Chase and Tom Hanks."
If you're looking for a good date movie (though not a first date movie since it gets pretty sexy and raunchy), this will be the perfect ticket next week. If you need more convincing check out the first trailer (complete with a quote from yours truly) right here.
Amanda Peet, Adam Scott, Natasha Lyonne, and Jason Mantzoukas also star in the film written and directed by Leslye Headland (Bachelorette), and it hits theaters on August 21st.
Years after impulsively losing their virginity to each other in college, Lainey (Alison Brie) and Jake (Jason Sudeikis) meet at a support group in New York ("What's a nice girl like you doing at a sex addicts meeting?"). A spark resurfaces, but they've walked this road before. Abject failures in romance who lead lives of serial infidelity and self-sabotage, they agree to a platonic friendship to mutually support their recovery—and what's more supportive than teaching your friend proper self-stimulation? Can love bloom while you're sleeping with other people? Lainey and Jake may have struck a deal that proves easier said than done.