Which Other Original 'Ghostbusters' Star Has A Cameo In Paul Feig's Reboot?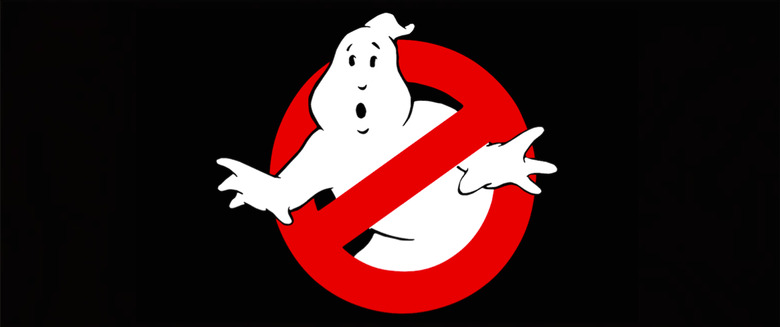 Production is currently underway in Boston, Massachusetts on the reboot of Ghostbusters from director Paul Feig. The cast was recently spotted at a children's hospital in full Ghostbusters gear, complete with new proton packs that we hadn't seen before.
And now news has surfaced of another intriguing bit of activity in Boston with one of the stars of the original Ghostbusters arriving to reportedly film a cameo in the movie. But we didn't want to spoil it since it hasn't been quite as widespread as Dan Aykroyd announcing his cameo on Facebook. Find out more about the Ghostbusters cameo after the jump, but don't read any further if you don't want to know who is involved!
ComingSoon.net has gotten ahold of some photos that show Bill Murray arriving in Boston on August 6th, and then reportedly heading to the set of the Ghostbusters reboot to shoot a cameo on August 7th. THR has also confirmed that he will be appearing in the movie as well, so this is a sure thing.
Remember that this new Ghostbusters has no ties to the original franchise as far as the narrative is concerned. Therefore when we see Dan Aykroyd and Bill Murray in the movie, it won't be as Ray Stantz or Peter Venkman, but each of them will likely have some kind of amusing exchange with Melissa McCarthy, Kristen Wiig, Kate McKinnon or Leslie Jones.
That leaves Ernie Hudson as the only original member of the Ghostbusters team who hasn't been confirmed to have a cameo yet, but since he wasn't really a fan of the idea of this reboot to begin with, he might not get an opportunity. Though earlier this year he did change his tune, calling the new group of female Ghostbusters "a very funny group" and said he would love to be part of the reboot in some capacity to pass the torch, simply so he could "get paid."
And of course there's Sigourney Weaver, Rick Moranis and Annie Potts who could make an appearance too. But there would come a point when having every key cast member from the movie making a cameo would be a little excessive, so if it's just the actual Ghostbusters popping up here and there, then that's perfectly fine.
Otherwise, Bill Murray was being the Bill Murray we all know and love when he made a stop in Martha's Vineyard, telling some kids how to have the best time in the area, by swimming every day and eating lots of ice cream. If you want to see Murray chomping down on some ice cream and chatting with local kids, check out the brief story at the Boston Globe. Otherwise, stay tuned to see what else we learn about the Ghostbusters reboot.
Are you happy to hear about Bill Murray making a cameo in Ghostbusters?