POTD: Neill Blomkamp Teases Personal 'Alien' Room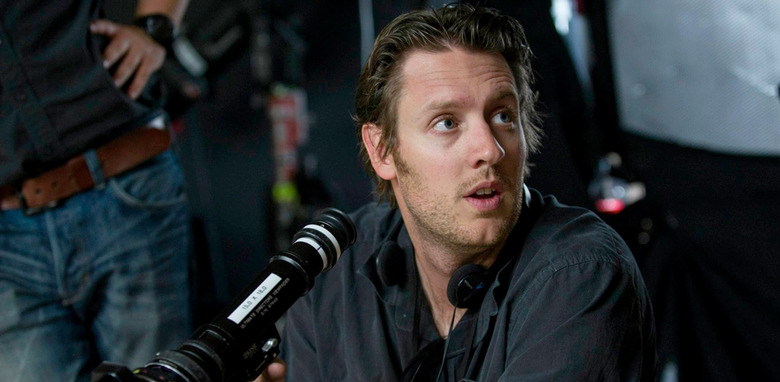 After District 9, Elysium and Chappie director Neill Blomkamp teased concept art from an Alien franchise movie that he'd been working on outside of 20the Century Fox, the studio decided to pick up the sci-fi sequel, and it's now supposed to be his next project.
Since then, Blomkamp has only teased one more piece of concept art, and while there's been some talk about this new movie disregarding the events of Alien 3 and Alien Resurrection, it's not entirely clear how the new film will settle in with the previous chapters of the Alien franchise.
However, it appears Blomkamp is hard at work developing the movie as the filmmaker recently shared a photo on Instagram showing off what appears to be his own personal Alien room, with four televisions and what looks like a bunch of concept art for his forthcoming movie. Check out the cool Neill Blomkamp Alien room below!
Here's what Blomkamp posted to Instagram yesterday:
Blomkamp doesn't say anything about where this room is, but it appears to be a place for him to escape and gather his thoughts as he works on Alien 5. Having four televisions on the wall seems a little excessive, but perhaps he's not always using them to watch the same thing and displays different art and storyboards on them as he's working. I'm not sure how he gets any work done when there's that awesome power loader from Aliens sitting there for him to play with, though.
Anyway, the previously revealed concept art only offers hints of what we can expect from Alien 5, including the return of Sigourney Weaver as Ellen Ripley, and some other characters making a surprising return as well. One thing we do know is that Blomkamp had to tweak something in his Alien idea in order to not clash with Ridley Scott's developing sequel for Prometheus.
Speaking of which, we just learned that Prometheus 2 might end up shooting in January of next year, but considering how busy Ridley Scott gets and how long it takes him to actually follow through on projects, we won't hold our breath. But if that's true, 20th Century Fox could be doubling down on their investment in the Alien universe. But hopefully both of these movies turn out to be more satisfying than the mostly disappointing Prometheus from 2012. Stay tuned for more information on the developing Alien project as it becomes available.