'Hansel And Gretel: Witch Hunters' Still Getting A Sequel, Has A New Director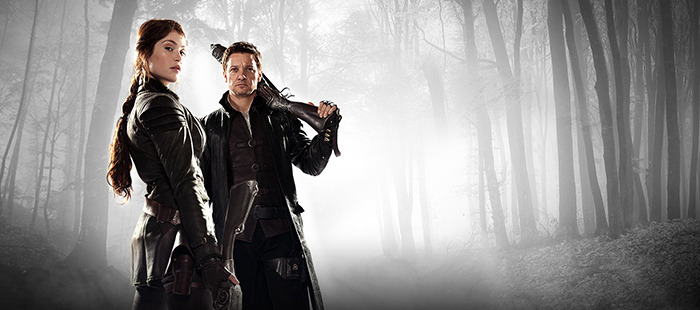 Notice to witches: you're still not safe. There was talk of a sequel for the January 2013 release Hansel and Gretel: Witch Hunters even before the film hit theaters, but more than two years later there has been relatively little movement. Until now.
Hansel and Gretel 2 is still happening, likely because the international box office for the first film was enough to offset the relatively lackluster domestic performance. Paramount has just hired commercials director and photographer Bruno Aveillan to direct.Deadline has the news; Aveillan is an artist, photographer, and commercial director who has done acclaimed work for nearly two decades, with commercial spots for clients like Chanel, Audi, Nike, Lexus, Samsung, Nintendo, Coca Cola, BMW, and many more.Hansel and Gretel 2 was originally going to be directed by Tommy Wirkola, who made the first film. Last year he cited a weariness with the idea of doing sequels as his reason for dropping away.
I've just decided to not direct Hansel & Gretel 2. I have been lately attached to a few more things, it's just a matter of time and priorities. I did Dead Snow 1, then Hansel & Gretel 1, and then Dead Snow 2. I want to do something a little bit different now and not just do sequels. I did write the script and I hope to be involved in it. But yeah, I won't be directing it.
The original film starred Jeremy Renner and Gemma Arterton as the well-armed warriors arrayed against supernatural forces, and Renner has said he'd be open to going back if contacted. Whether that's a thing that will really happen remains to be seen. So there's no cast or proper release date, and while Wirkola had been writing a script, we don't know if his last draft is what Aveillan will shoot, or if there'll be a push to tweak the script.
All of which means that Hansel and Gretel 2 might still be a good ways off.