Louis CK Taking Another Extended Break From 'Louie'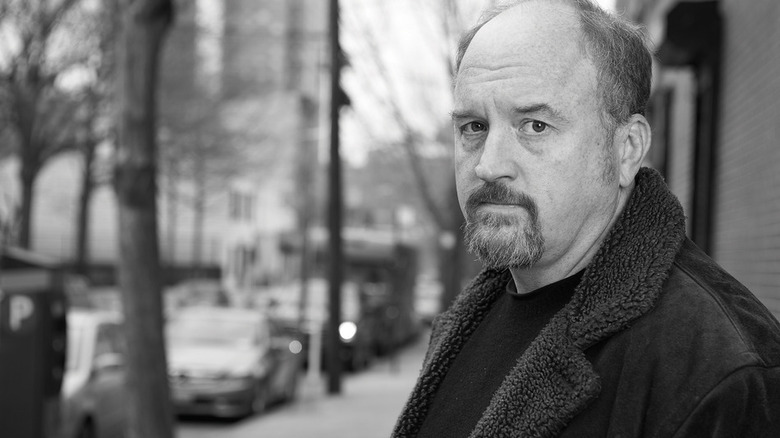 Over on FX, the comedy series Louie has been churning out some of the best comedy that television has ever seen, going back and forth between episodic stories and two or three-part episodes. But sadly, fans of the show from comedian Louis C.K. will be waiting a while before they see new episodes.
FX's CEO John Landgraf just revealed at the Television Critics Association press day that Louie is on extended hiatus again with no indication as to when the show will be back. But the show is most certainly not canceled. Find out more about the Louie hiatus after the jump!
Variety reports Landgraf's announcement, saying that it could be anywhere from six months to two years, but it's entirely up to C.K. to decide when he wants to come back. The door is always open. That's quite a big window of time to be waiting for more stellar comedy.
However, this isn't the first time the comedian has taken a longer break from his show between seasons. The gap between the third and fourth seasons was also about two years. And when Louis C.K. came back, he arrived with a bunch of great episodes of television, making the wait well worth it.
So why is Louie getting a break this time? Well, it's mostly about timing and Louis C.K. just having too much to do, mostly at FX. The comedian is the executive producer on a forthcoming series called Baskets starring Zach Galifianakis, and he also has the same role on Better Things, the comedy series starring Louie co-star and love interest Pamela Adlon that just got picked up to series by FX. And let's not forget that he's also working on a series with Tig Notaro and Diablo Cody over at Amazon.
So Louis C.K. just doesn't have the time to work on his own show right now, especially since he writes, directs, produces, edits and stars in it himself.
The good news is that even with Louie gone, we're still going to get some of the raw, authentic comedic approach to life we've come to expect from Louie, just in a different perspective. That's because Better Things seems to be basically a companion show to Louie, featuring Adlon as a single mother with three daughters, just trying to get by. And there are rumblings that Louis C.K. is planning to direct a good number of episodes in the first season of the Tig Notaro show.
As for Louie, FX says the door is always open for Louis C.K. to come back for more episodes whenever he's ready. In fact, the network said they wouldn't mind if the show ended up running 20 years. I don't think anyone else would mind that either. We'll be sure to let you know as soon as we hear when Louie might be coming back to air.