'By The Sea' Trailer: Angelina Jolie And Brad Pitt Have Marriage Woes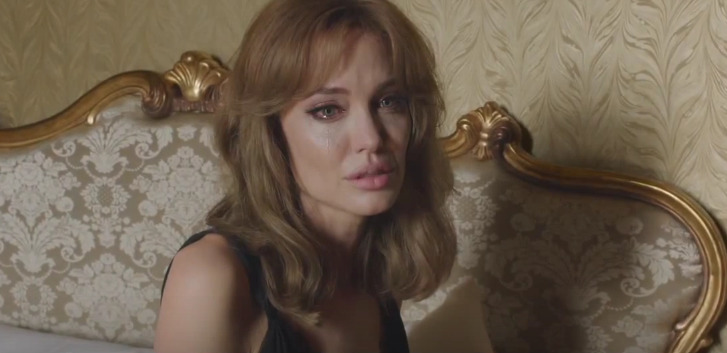 For her first two features as a director, Angelina Jolie took on the wartime romance In the Land of Blood and Honey and the prisoner of war tale Unbroken. Now she's heading into much more intimate territory with By the Sea, and the first trailer has just arrived.
Jolie writes and directs the drama and co-stars with husband Brad Pitt in the story of a couple spending time in 1970s France at a time when their marriage seems to be at its breaking point. It's a pretty tense and ominous trailer only hinting at the struggles Jolie and Pitt's characters are having in the film. Watch the By the Sea trailer after the jump!
Here's the trailer, originally from Apple:
We've seen movies of emotional struggle in marriage before, with bigger films of the past couple decades ranging from American Beauty to Revolutionary Road and Blue Valentine or the strange, unique and fascinating The One I Love from last year. This one looks to be a showcase of powerful performances from Pitt and Jolie, one that might be uncomfortably authentic considering the fact that the two stars are actually married in real life.
Since this is just a tease of the drama, we don't really know what is at the core of their struggles in marriage, but it's clear that they're putting it off until they just can't take it anymore. The supporting cast features Mélanie Laurent, Melvil Poupaud, Niels Arestrup and Richard Bohringer who seem to influence the couple as they attempt to fix their marriage, if that's even possible.
It might be too early for this kind of prediction, but considering the fall release, Universal is likely hoping that this will be an awards contender, and at the very least it seems like the performances will certainly be in the running for an Oscar or two. But we've yet to see what else awards season has in store.
By the Sea follows an American writer named Roland (Brar Pitt) and his wife, Vanessa (Angelina Jolie Pitt), who arrive in a tranquil and picturesque seaside resort in 1970s France, their marriage in apparent crisis. As they spend time with fellow travelers, including young newlyweds Lea (Melanie Laurent) and François (Melvil Poupaud) and village locals Michel (Niels Arestrup) and Patrice (Richard Bohringer), the couple begins to come to terms with unresolved issues in their own lives.
Universal Pictures releases By the Sea later this fall on November 13th.