Sony Officially Dates 'Jumanji' Reboot For Christmas 2016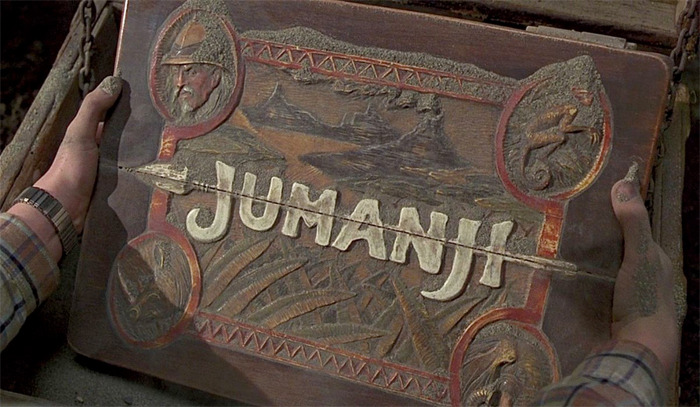 It's been 20 years since Robin Williams starred in the blockbuster adaptation of Chris Van Allsburg's 1981 children's book Jumanji. So that means it's time for a reboot.
We first heard about a new adaptation of Jumanji in the summer of 2012, and then six months later, Zack Helm, the writer of Stranger than Fiction and writer/director of Mr. Magorium's Wonder Emporium, was brought on to write the script. But since then we haven't any progress on  the development front.
But it sounds like we might hear more about the project soon because Sony Pictures has just set a release date for the film on December 25th, 2016. Find out more about the Jumanji reboot after the jump!
As of now, we can only assume that the script that Zack Helm was hired to write is still being used for the reboot, but there's a good chance that it will get a rewrite before it goes in front of cameras. Otherwise, we haven't heard anything about who might end up directing the movie, or who will star.
The original Jumanji was released in December of 1995 with The Rocketeer and Captain America: The First Avenger director Joe Johnston at the helm. Robin Williams played the adult version of a young boy who was sucked into the game years earlier, only to emerge later when two kids in then-present day 1995 played the game and freed him from the jungle in which he was trapped.
The cast of the movie was led by Robin Williams with Bonnie Hunt, Kirsten Dunst, Bradley Pierce, David Alan Grier, Jonathan Hyde (in two roles) and Bebe Neuwirth, and it featured some state of the art special effects at the time in order to bring the dangers of the jungle out of the game of Jumanji and into our world. This included stampedes of elephants, zebras and rhinos along with mischievous monkeys, poisonous plants, deadly (very fake) spiders and a lethal hunter by the name of Van Pelt, all in the middle of a clueless, terrified suburban neighborhood.
Today's special effects will undoubtedly allow for even more realistic spectacle to come from the game if the same approach is taken with the story. Though I'm betting the story won't have the passage of time element that the original one had, undoubtedly it will have the dangerous world of the jungle clashing with the world of unsuspecting children and adults, and that has the potential to be fun on the big screen again.
Sony Pictures also dated a whole bunch of other movies arriving over the next few years, such as Uncharted and Passengers, not to mention two Bad Boys sequels with Will Smith and Martin Lawrence.
Are you interested in a Jumanji reboot at all?